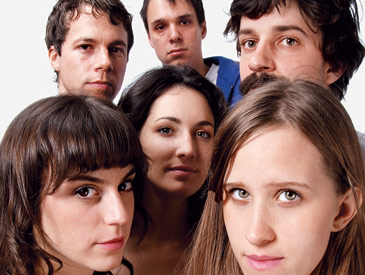 Not since CBGB's heyday has New York produced so many exciting bands. At the center of a scene marked by wild inventiveness is one of the most risk-taking groups of allóDirty Projectors.
The Top 40

A highly subjective ranking of the songs that define the sound of right now.
A Thrillseeker's Guide

Venues, bars, and hangouts of the greater Williamsburg area.
Digital Tastemakers

Five voices that matter.