Daily Best Bets
Daily Sales & Bargains
Best Seller
Body - Beauty Column
Economy of One
Everything Guide
The Look Book
Market Research
Store Openings
Fashion
New York on the Cheap
Store Guide

Best Bets Daily E-Mail

New Best Bets and sale picks.

Sign Up

Shopping & Style
December 31
BY RIMA SUQI
PHOTOS BY ERIC PIASECKI

Making those resolutions is easy, keeping them's another story. This season, give yourself a gift that will inspire you to get with the program.
Work Out
Puma's Disc Amphib (orange) and Disc Takamaka (gold) cross-trainers are available at the super-cool sneaker company's new SoHo store ($110).

Puma
521 Broadway, near Spring Street, 212-334-3770

Previous Best Bets

Friday 12/28

Playboy bunny panties

Thursday 12/27

Clever apology cards

Monday 12/24

Wine tasting kit

Friday 12/21

Karim Rashid chess set

more>>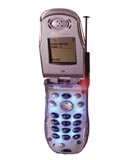 Stay in Touch
Motorola's new i90c flip phone has caller ID, speakerphone, voice-activated dialing, and can work as a two-way radio. You can also download programs onto it ($399).

Bloomingdale's
1000 Third Ave., at 59th St., 212-705-3030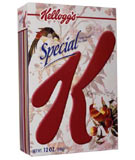 Eat Right
Kellogg's limited-edition Special K cereal box was designed by Cynthia Rowley. All proceeds go to the Susan G. Komen Breast Cancer Foundation ($10).

Cynthia Rowley
112 Wooster St., 212-334-1144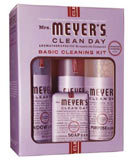 Clean House
Mrs. Meyer's Basic Cleaning Kit includes all-purpose cleaner, window cleaner, liquid dish soap, furniture polish, and all-purpose soap bar. In either lemon verbena or lavender scent ($32).



Environment 337




337 Smith St., Brooklyn, 718-522-1767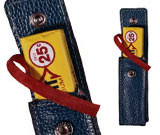 Quit Smoking
Leather gum-holders come complete with Juicy Fruit. Available in yellow, orange, chocolate, brown, blue, red, purple, and teal ($20).

Peter Hermann
118 Thompson St., 212-966-905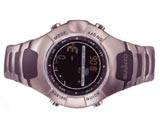 Be on Time
Suunto's new Observer watch can calculate your altitude and how many vertical feet you've skied. It also has a compass and four-day memory. $299 for steel with a rubber strap, $349 for all steel, and $499 for titanium (pictured).



Paragon Sporting Goods
867 Broadway, at 18th St., 212-255-8036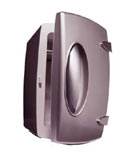 Brown Bag It
Brown Bag It Mini fridge fits on your desk, operates with the flick of a switch, and keeps food either hot or cold. In blue, black, or matte silver ($99.95).



Sharper Image
Multiple locations

New York Shops!




Our guide to 1600 of the city's best stores, including a 12-month sales calendar. On sale at newsstands now! To order a copy, call 800-496-7833 ($4.99 plus $2 shipping and handling).




Today's Sales Picks
From designer samples to discounted salon services, we've got the inside info on the best bargains around town—updated every day.

Sign up: We'll send you daily sales alerts!