New York Magazine, and Daily Intel, Now Consumable in iPad Form
Welcome to the future. Please check your jet pack at the door.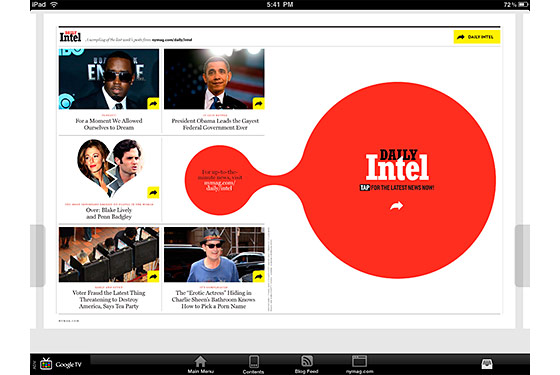 Get your shiny glass Apple slabs fired up: Starting today, New York Magazine and its blogs are available à la iPad. The app is free, with articles from our "Who Runs New York?" issue. Subsequent issues are $4.99 each, and we're working to allow free downloads to those of you who subscribe to the print edition. Live links from Daily Intel, along with Vulture, The Cut, and Grub Street, are available from the toolbar and links within the magazine.
[iTunes]