Lower East Side Gallerist Faces Off With Neighbors Over 'Pornucopia' Art Exhibit
Think of the children!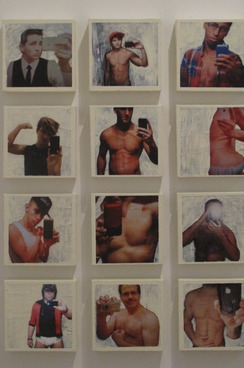 The Post reports that the Orthodox community on the Lower East Side is up in arms about an erotic art exhibit in their neighborhood. At the Allegra LaViola Gallery on East Broadway, "Pornucopia" features provocative nudes and images that are not wildly vulgar but are obviously uncouth to a group that bars its members from baring even their shoulders. The gallery is unfortunately situated across from a Yeshiva boys' school and the neighbors fear the artwork displayed in the window is corrupting their children.
LaViola tells us that she has been dealing with many outraged members of the community. From the moment they opened in February, there was a rabbi on the scene to express concern for children passing by her gallery windows. She placed a sign on the door that the exhibition was not suitable for children, but that didn't solve the matter. Many parents, teachers, and rabbis have stopped in to complain themselves, some have called the police, and the school headmaster even contacted the D.A. They asked that she put a curtain over the door and move some of the more graphic pieces to the back — not a totally crazy request — but after considering the option, she decided not to give in. "Though I sympathize with their desire to not have their children exposed to what they deem inappropriate content, it is my right to display these works," she told Intel. "And, in fact, the pieces on display are tame in comparison to real pornography." Frustrated by their failed legal efforts, neighbors stuck her with some good old-fashioned Jewish guilt. "I try to get through the day without harming anybody," she said one man scolded her. "You should consider doing the same."