Paz de la Huerta Charged With Assault
And criminal possession of a weapon!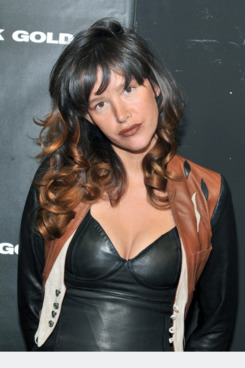 Remember when Boardwalk Empire actress (and documented cuckoo clock) Paz de la Huerta was unsurprisingly arrested for getting in a drunken fight with a fellow starlet at a fancy club? Well, now she's gotten unsurprisingly charged with assault for the incident, during which she threw a drink at former City reality star Samantha Swetra. From the Post:

De la Huerta and Swetra got into a verbal dispute at The Standard Hotel in the Meatpacking District on March 20. The fight began after Swetra made a few snide remarks aimed at Paz — prompting the actress to throw a glass and punch the former MTV's "The City" star in the face. "I'm a real actress on HBO," de la Huerta told police after she was arrested, prosecutors said. Swetra claims de la Huerta caused her a bloody nose and bruised mouth, prosecutors said. De la Huerta was also charged in Manhattan Criminal Court with criminal possession of a weapon, attempted assault and harassment.
Criminal possession of a weapon? For the drinking glass? Let's hope there was something more exciting than that in her Diesel Black Gold bag. Meanwhile, "I'm a real actress on HBO" is going to be our go-to line after we beat the slap out of somebody. We're pretty sure that's how Jeanne Tripplehorn plays it.
'Boardwalk Empire' star Paz de la Huerta charged in alleged hotel assault [NYP]
Related: Are You Ready for Paz? [NYM]