Lloyd Blankfein Knows He's Got a Bad Reputation
He's gonna stay on two more years to try to fix it.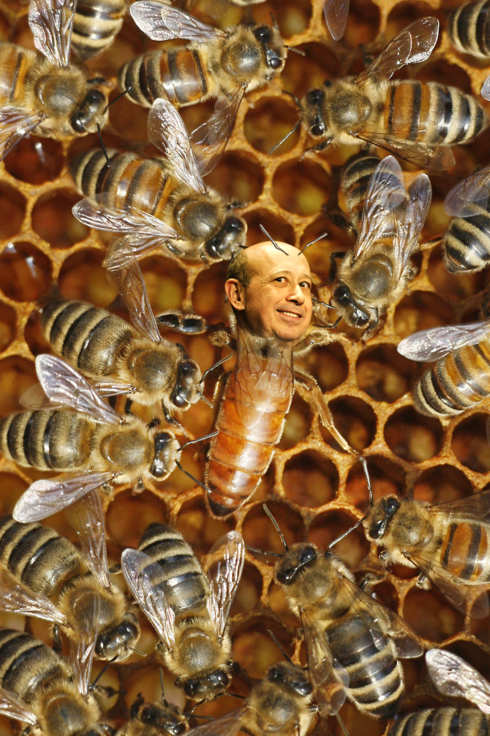 There are a few possible reasons sources are saying Lloyd Blankfein is likely to stay on as Goldman Sachs CEO for two more years, despite the firm's recent battering in the press. It's possible that Lloyd feels it's his mission to continue to do "God's work" as he once described the act of managing a vampire squid. It's possible he's taking a benevolent stand on the job prospects for Intel Photoshoppers. It's also possible Lloyd wants to stick it to Fox Business Network correspondent Charlie Gasparino for spreading rumors that he was likely to retire at the end of the year from exhaustion. But the more likely scenario, according to the New York Post, is that Lloyd is unwilling "to leave the gold-plated Manhattan franchise with a reputation more tarnished than when he found it on June 29, 2006, the day he ascended to the top spot following Hank Paulson's confirmation as Treasury Secretary."
Sure, Goldman fell from No. 1 to No. 5 in the global mergers and acquisitions business in the first quarter, and the company's stock closed yesterday at about where it was when he took the job, but we think Lloyd is being way harsh on himself. For one, Goldman's 19 percent return on equity during his tenure blows Jamie Dimon's 9 percent out of the water. What's more, people are still churning out burn books on Goldman years after the financial crisis. As any teenage queen bee will tell you, fear and loathing means you still got it.
Sources: Goldman chief to stay 2 years [NYP]
Earlier: Charlie Gasparino Is Taking a Very Special Date to Prom This Year