Which School Will Rule Roosevelt Island?
Either Cornell or Stanford, probably.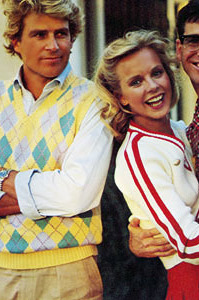 New York will soon be home to another university campus, thanks to Mayor Bloomberg's March offer to provide real estate and significant funding to academic institutions interested in building a school for engineering and applied sciences in the city. Though Governors Island and the Brooklyn Navy Yard have been suggested as possible locations, it seems that Roosevelt Island will probably be the site of our newest hall of learning. Universities have until October 28 to submit their proposals for the project. Though a decision won't be made until the end of the year, Stanford and Cornell (which already has an NYC outlet in the form of the Upper East Side's Weill Cornell Medical College) are seen as the likely front-runners. The former's plan includes a partnership with West Harlem's City College, while the latter intends to team up with the Technion-Israel Institute of Technology. Personally, we'd vote for whoever is willing to let students conduct creepy experiments in the Smallpox Hospital.
Cornell, Stanford Battle It Out For Coveted NYC Tech Campus [Gothamist]