Macy's Flagship Store in Herald Square to Get $400M Makeover
The makeover is expected to create 800 jobs by the end of the renovation.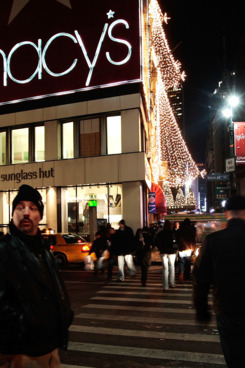 The Macy's store in Manhattan's Herald Square will be growing over the next four years. The retail giant says it plans to spend roughly $400 million over that period to renovate and expand its flagship store. The project will make Macy's a job creator, too: The makeover will create roughly 800 jobs by the fall of 2015, when the renovation is expected to be completed.
What to expect from the expansion, which begins next spring? Macy's will create the world's largest women's shoe department. Hopefully there's room in the budget for more couches for the men.