Monkey Not Thrilled About Plane Trip
To China. For medical research.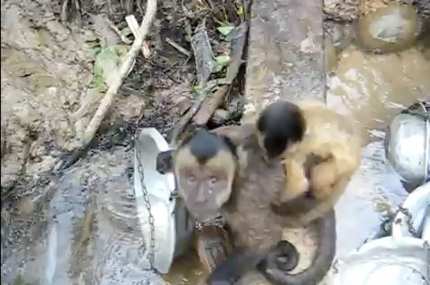 A flight at JFK was delayed for hours yesterday because a presumably adorable one-foot-tall monkey got loose in the cargo hold before "being shipped to China for medical research" with 50 to 60 of his little friends. They're smart, these monkeys, and they'll be back for us yet.