Alec Baldwin, Holding a Pink Stuffed Animal, Attacked the Paparazzi Again
This time, he grabbed a man's arm and called him a "little girl."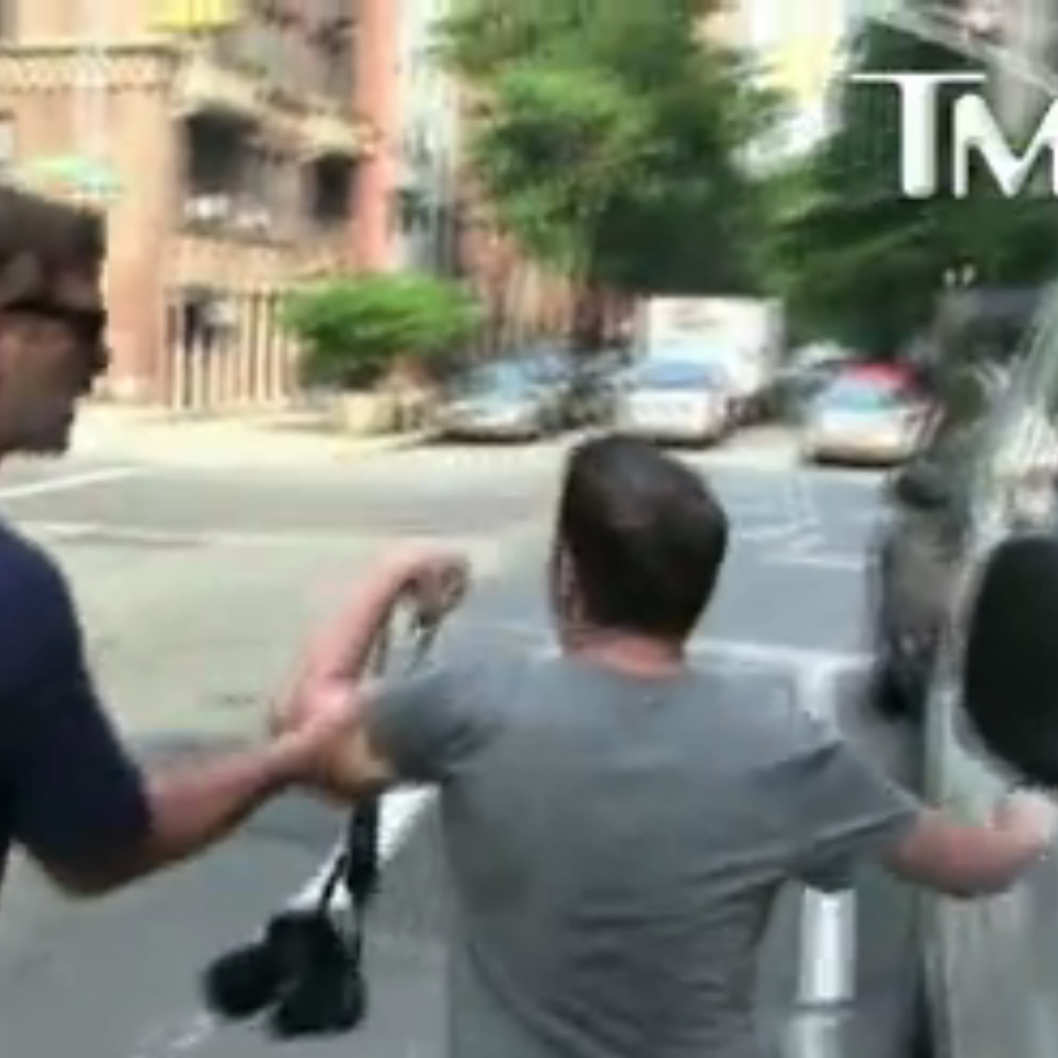 Prepping for a wedding is always stressful, but that's especially true when it's a secret celebrity one like Alec Baldwin has planned for tomorrow with his yoga-teaching fiancée, Hilaria Thomas. Never known as the calmest guy, Baldwin fought with a photographer while obtaining his marriage license ten days ago and was at it today, too, going all Incredible Hulk (with a dash of Jack Donaghy) on another paparazzi gaggle. Switching his blanket armor for flip-flops and a fuzzy pink animal, Baldwin allegedly went off when a photographer cursed at one of his fed-up Manhattan neighbors, a source close to the actor told Daily Intel. But, of course, Baldwin is the one losing it on-camera, as usual. "I know you got raped by a priest or something," he sneers before grabbing the guy's arm, adding later, "You little girl." Deep breaths, dude — marital bliss is imminent.