How to Live Like Diddy in the Hamptons
The rap mogul's uninvited houseguest describes his menu.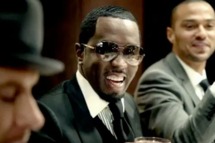 "I brought a cheesesteak, a cheesecake, a bucket of fried chicken — which I ate at the house — and drank a 'dollar' bottle of Hennessy and four cans of Pepsi," Sean "Diddy" Combs's uninvited East Hamptons visitor Quamine Taylor told prosecutors yesterday. While making himself comfortable for almost a day, the intruder also used the rap mogul's Frank's Red Hot Sauce, smoked three of his Dutch Masters, drank an orange soda, some vodka, and a bottle of Hpnotiq. "After I ate, I went upstairs and went to sleep." And he was only sentenced to time served for the April incident, so it was pretty much worth it.