Not All Same-Sex Marriage Supporters Are Happy With the Supreme Court's DOMA and Prop 8 Cases
Evaluating the two laws together could be risky.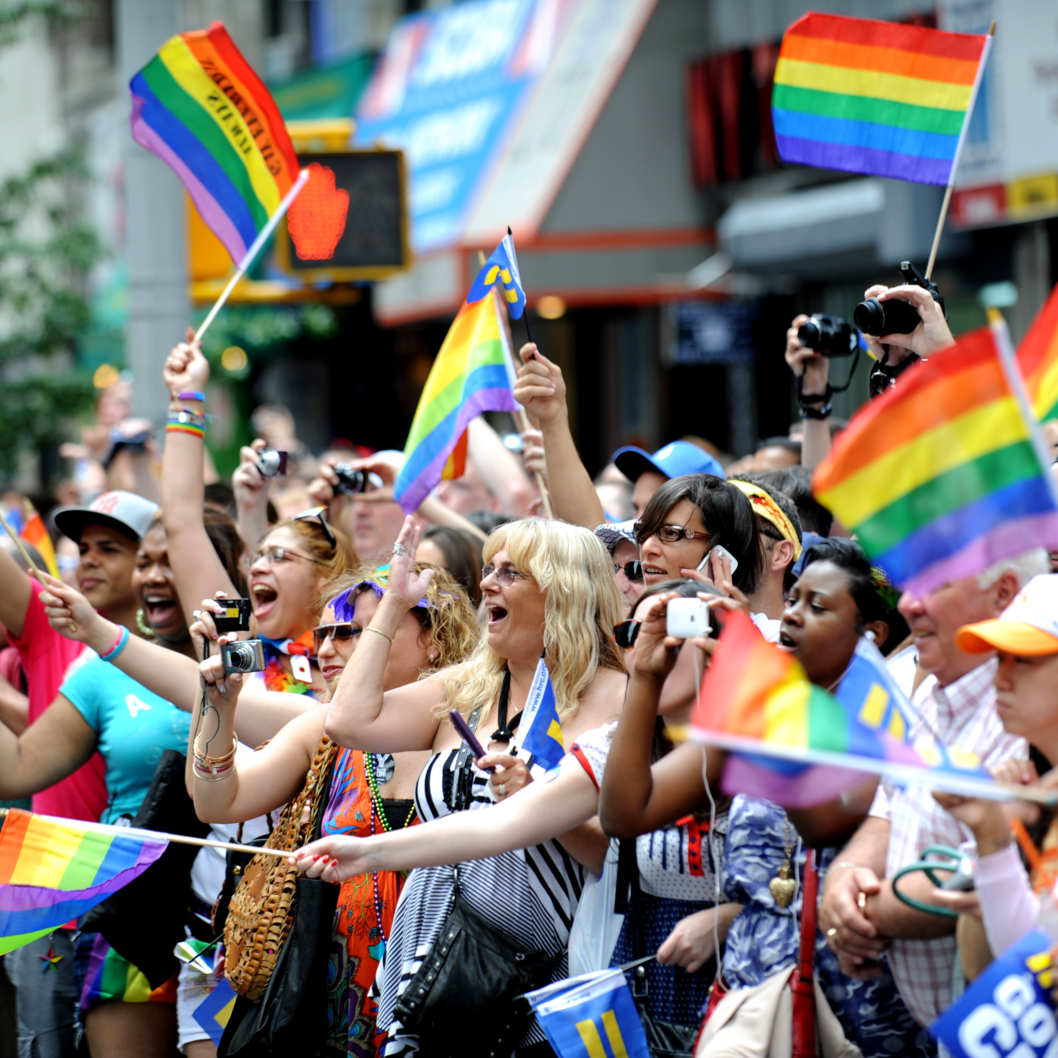 Yesterday, the Supreme Court announced that it will hear cases challenging both California's Proposition 8 marriage amendment and the Defense of Marriage Act. While the Court's decision to evaluate the constitutionality of the laws, which both ban same-sex marriage, was mostly met with enthusiasm by gay rights supporters, some have already started to worry about the outcome (a ruling is expected in late June.) "There is no question that it is a risk," said California's lieutenant governor, Gavin Newsom, who, as mayor of San Francisco in 2004, issued marriage licenses to same-sex couples until the courts ordered him to stop. "If they nationalize it and reject it, that's going to take decades to come back to the court."
Katherine Franke, who directs Columbia Law School's Center for Gender and Sexuality, spoke for many when she said that she wished the cases would not be heard together. "I'm not thrilled. I would have preferred they took the Windsor case alone." This is because the DOMA challenge is viewed as simpler than its Prop 8 counterpart. The DOMA case is the result of a lawsuit by 83-year-old Edith Windsor, who was forced to pay a $363,000 federal estate tax on her inheritance from her wife of 40 years, even though their home state of New York recognized their marriage, which was performed in Canada. The Prop 8 challenge was brought by lawyers David Boies and Theodore Olson, who argued that California voters violated the U.S. Constitution by overriding an earlier Supreme Court decision to legalize same-sex marriage. As Franke explained to the Huffington Post's Lila Shapiro, the former "asks the court a relatively narrow question: whether the federal government can override states' decisions about same-sex marriage laws." Meanwhile, the latter "centers around whether people have a fundamental, constitutional right to marriage. Franke, like many other activists, has worried that it is too soon for the Supreme Court to deal with such a broad reaching question when the public opposition to same-sex marriage in the South and parts of the Midwest is still strong."
Others dismissed those concerns. In a conference call with reporters, Olson said his case was a strong one with "a vastly well-developed evidentiary record." Chad Griffin, who heads the Human Rights Campaign and championed the Prop 8 challenge echoed his comments. "Look, we wouldn't have filed this case were we not optimistic that once this case finally reached the Supreme Court that it would come down on the side of liberty and equality." Many believe that years of increased legal victories and public support for gay rights have created an environment in which the Court can comfortably rule in favor of same-sex marriage. "There is no doubt that the wind is at our backs," said Kate Kendell, the executive director of the National Center for Lesbian Rights. "We've hit a tipping point on this issue. I think we are better positioned than ever."