City's Most Depressing Horse Stable Closed Down
Six horses died since last summer.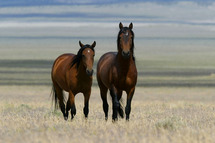 At Cedar Lane Stables in Queens, horses live in "what appear to be repurposed shipping containers," and six of them have died since last summer, the New York Times reports. The problem, the stable contends, is that, under its current system, horse owners are responsible for their own animals' care, and they keep abandoning them. So the city is making the stable shut down for six months to renovate, change its boarding system, and stop being the most depressing place ever.