TSA Isn't Giving Sequester-Afflicted Travelers a Break
You still can't bring knives on planes.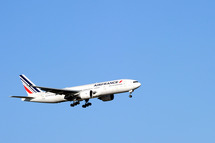 On Monday, many Americans got their "first taste of the pain of sequestration," as Harry Reid put it, when the furlough of 1,500 air traffic controllers began, causing flight delays across the country. Then a bad day for air travel got even worse when TSA Administrator John Pistole announced he's putting an indefinite hold on plans to loosen TSA restrictions, which were set to go into effect on Thursday. Now those stuck on the runway can't even take solace in the fact that their Wiffle ball bats, golf clubs, and small knives are on board with them.