Long Island Office Shooter Found Dead in River
After a six-day manhunt.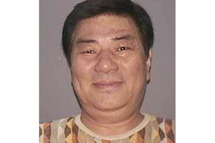 On the sixth day of a manhunt, suspected workplace killer Sang Ho Kim was found dead in the Hudson River, about eleven miles from where his car was discovered last week. Kim is believed to have killed himself after shooting two people at a light-fixture company on Wednesday, killing one and sending the area into a prolonged lockdown.