Inmate Charged With Sending the Most Disturbing Paper Airplanes Ever
Plotting the murder of his alleged victim.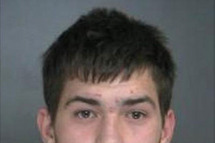 Alleged New York rapist Patrick O'Sullivan now faces more serious charges for attempting to commission hits on his victim and a witness using paper airlines between jail cells. "The DA needs a crying bitch to really get a conviction, right?" he wrote, offering $23,000 to a fellow inmate. It gets much more disturbing from there, but the recipient, due out by year's end, thankfully turned him in instead.