George W. Bush Claims That He Didn't Want to Become an International Art Star
He says he was "annoyed" when his paintings were posted online.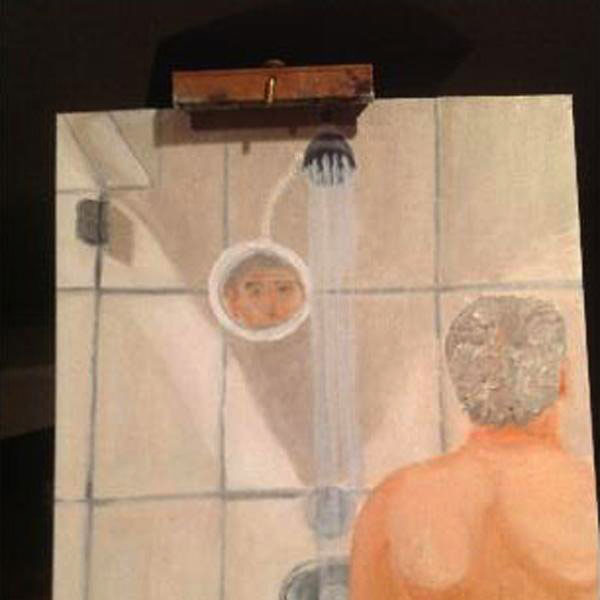 When the Romanian hacker known as Guccifer shared George W. Bush's surprisingly good paintings online back in 2013, the former president received the most universally warm press coverage he'd had in years. Still, he claims that he would have preferred to have kept his poignant self-portraits and animal pictures a secret. "I was annoyed. It's an invasion of one's privacy," Bush said in a Today interview with his daughter, Jenna Bush-Hager, set to air on Friday. "And yeah, I was annoyed. And nor do I want my paintings to get out." Of course, now that they are out, he has no choice but to give the people what they want: An exhibit of two dozen never-before-seen Bush portraits of world leaders — including Vladimir Putin, the Dalai Lama, and Tony Blair — will go on display at his presidential library tomorrow. 
When asked how he expected his subjects to respond to the news, Bush demonstrated a basic understanding of how he is generally perceived. "Wow. George Bush is a painter," he imagined them saying. "Wow. I look forward to seeing a stick figure he painted of me." The 43rd president of the United States also offered a rare insight into his artistic process: "I found it very interesting the first painting that came out was the one I painted of myself in the bathtub," he said (in reference to this, in case you somehow forgot about it). He explained that he had been interested in "[learning] about painting water hitting water," and he inserted his own naked body into the scene "because I wanted to kind of shock my instructor." There's the W we know.