Manhattan's Crazy Real-Estate Numbers Don't Tell the Whole Story
Top-tier condos are driving average prices way up, but it's not all bad news for buyers.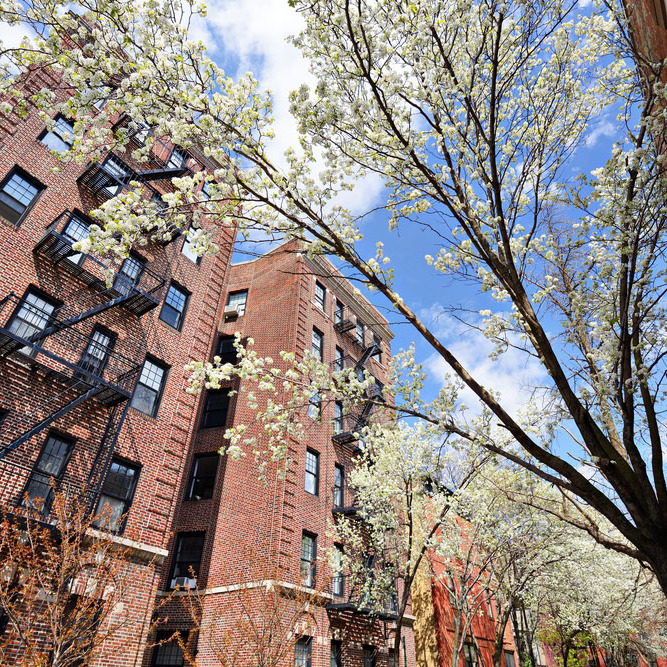 Manhattan brokerage firms released their first quarter reports today, and yes, the numbers are once again migraine-inducing (especially for buyers). According to a Douglas Elliman survey, the median price for an apartment in the borough is now $972,428 — an 18.5 percent increase from the same period last year. The average sales price jumped an outsize-even-for-New York 30.9 percent, to $1,773,523.
But don't let the stats overwhelm.
Appraiser Jonathan Miller, who compiled the Elliman report, says the numbers are large partly because sales in marquee condos (like One57 and 737 Park Avenue) are skewing them; those deals started closing early this year. This quarter's prices are also massive compared to last year's because the market back then was seeking respite after the extra-busy months preceding it. In the waning weeks of 2012, buyers were at a rush to close because they were worried about a possible fiscal cliff, making that fall busier than usual.
"We had a lull," says Brown Harris Stevens president Hall Wilkie. "It's really not a fair comparison given that mad tax rush to close at the end of 2012. Many deals that would have closed in January of last year actually closed a month before in December."
Better to look beyond the numbers and find segments in the market where there are "more normal increases," suggests Halstead Property CEO Diane Ramirez. Like downtown studios: Their average price went up just 2 percent from 2013, per Halstead's data. East Side studios didn't see a major spike, either — in fact, their average dipped 2 percent. (Don't ask about one-, two-, and three-plus bedrooms, though — the average prices for those rose anywhere from 28 to 57 (!) percent.) 
The average price-per-room for pre-war co-ops in midtown west (between 34th and 59th streets, west of Fifth Avenue) actually fell, from $236,597 to $201,870. Plus, avoid new developments if you're a bargain shopper: According to Elliman, the median sales price for them rose 30.6 percent, to $1.325 million. They're selling faster, too, spending 17 fewer days on the market.
And we know we've told you this before, but brokers say neighborhoods east of Third Avenue near the Second Avenue subway line still offer tons of opportunity, value-wise. The Corcoran Group did, in fact, see just a 3 percent rise for the median price for east-side co-ops and one-bedroom resale condos there. Apparently, buyers continue to balk at the Sturm und Drang of all that construction, even though values are bound to rise once it's complete. Plus, plenty of high-end condos are rising along its avenues, a sign of swanky things to come. "This is the time to buy," says Wilkie. "If you wait until it's all done and fine, you're going to be paying higher prices."