Queens Frat Channels Zac Efron in Neighbors
There goes the neighborhood.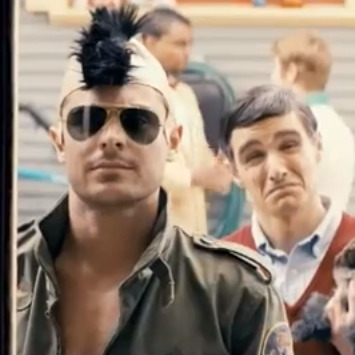 A neighborhood dispute involving some bros from St. John's University and the young family next door just happens to mirror the No. 1 movie in the country, but with less of Seth Rogen's back hair and Efron's abs. "They scream on the streets, drunk out of their minds," one Fresh Meadows resident complained. "It used to be so nice here." The frat's door has also been scrawled on with Sharpie; messages include, "Do not enter," "Please help us," and, most creatively, the F-word. "My retarded friend did it," one student told the Daily News. "I didn't think we were doing anything to disturb them, honestly. We just watch sports here. We had one small party." If they're smart, they had it sponsored by Neighbors.