NHL Deputy Commissioner: I 'Don't Anticipate' League Taking Control of Devils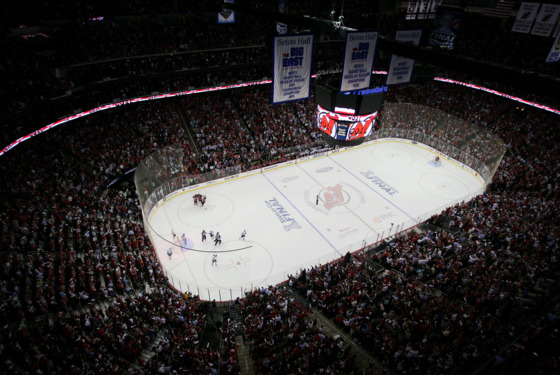 Yesterday, the Post reported that the NHL was planning on taking control of the Devils if owner Jeff Vanderbeek fails to refinance the team's debt before an August 14 deadline. The report said that Vanderbeek was close to selling a majority stake to a "mystery investor," which would allow him to keep control of the team and repay much of the $77 million in past-due debt, but it also said that "behind-the-scenes moves" suggest Gary Bettman isn't as confident as he's appeared publicly that the team's financial situation will be resolved soon. In any case, take this follow-up from the Daily News for what it's worth: Deputy commissioner Bill Daly says that he believes that the team is making progress on stabilizing its financial situation and that he doesn't anticipate the league will take over the team, nor does he anticipate that the team will file for bankruptcy.
Of course, that's been the league's public stance of late, and it's the "behind-the-scenes moves" — the commissioner's office telling potential suitors to be ready in case he pushes Vanderbeek aside, according to the paper's source — that the Post was zeroing in on. So, stay tuned, we guess, but take note of one other bit of information: According to the Post's sources, the league isn't going to wait until the August 14 deadline to act, and the paper says that Bettman "is expected to give Vanderbeek a few more weeks to complete a financial restructuring." From the Post: "The NHL would likely force him out sooner to give suitors enough time to study the team's financials and make an offer to lenders before the bankruptcy deadline, according to sources."
Photo: Bruce Bennett/Getty Images