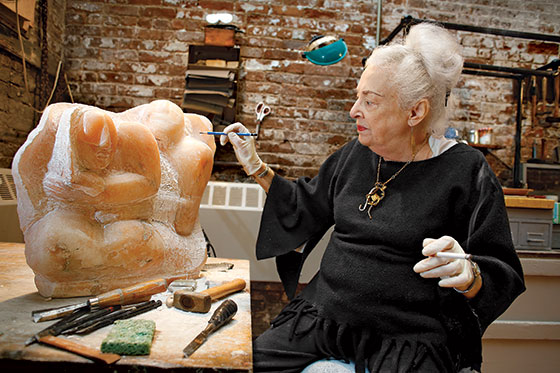 Crowds, concrete, and occasional polar vorteces excluded, New York is a real retiree's town. (That is, of course, if you can afford it and are in relatively good health.) Can your friends down in Fort Lauderdale catch a half-priced matinee at the Film Forum before taking the 7 train to Elmhurst for Indonesian food? Those looking to keep their minds stimulated have dozens upon dozens of classes to choose from—the history of male ballet at Juilliard, conversational Italian at the 92nd St. Y, wood-carving or figure-drawing at the Art Students League. And for the lucky ones who happen to live in a NORC (a Naturally Occurring Retirement Community, of which the city has hundreds), sometimes getting your culture fix is as easy as heading down to the lobby for a weekly show-tunes sing-along. (And don't forget those discounts—on theater tickets, museum admission, and Fairway hauls.) What follows is a case for sticking it out in the city: from the restaurants that are miraculously both buzzy and not too noisy to senior dinner-and-a-movie clubs to the potential JCC hook-ups. (For more on the joys of aging, see "65)."
Hear Yourself Eat

Restaurants where the music's quiet—and the food's actually pretty good.
Boca Down the Block

Some of the city's largest Naturally Occurring Retirement Communities.
You Can Still Have Dance Parties

The perks of going gray in New York.
All About the Driveway

Local real-estate agents on buildings they'd like to grow old in.
My Day

Four very busy alter kakers share their typical routines.
Get Some Cardio and Go Back to School

Perfect your Port de Bras.