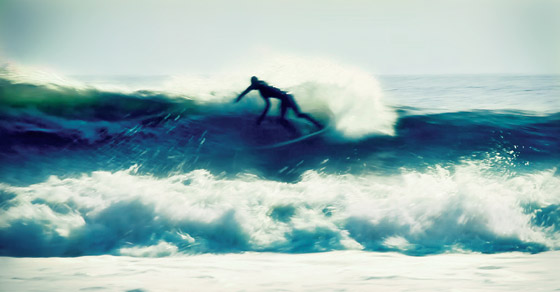 There were 2 million surfers in the world in 1963; today there are more than 25 million, and on temperate days in the waters off the Rockaways, it can feel as though all of them have found their way here. Indeed, there's never been a bigger surf season in New York: Wave lineups from Gilgo Beach to Sandy Hook are packed; surf shops have opened in Soho and Williamsburg; basements in Carroll Gardens have been turned into board-shaping studios; and even as you read this, Quiksilver is staging a World Championship Tour contest, with a record $1 million purse, in Long Beach. Of course, many longtime surfers wince at the effects of the New York surf boom, and understandably so. But many others find the prospect of Kelly Slater taming a wave 28 miles from midtown irresistible. And few can deny the surreal, out-of-context thrill of watching bowly, eight-foot swells pound metropolitan shores—particularly right now, in September, with hurricanes on the march, and the summertime crowds on the wane.
Sweet Retail, Brah

Top gear shops for every variety of rider.
Hand-to-Wave Combat

You need more than a body to bodysurf.
The North Shore of the East Coast

Seven beaches that make for shockingly good surfing.
The Attorney Shoots the Curl

Portraits of fourteen locals with not-entirely-surfy day jobs.
Don't Be a Kook

And other choice pieces of advice for the Rockaway neophyte.
Swell Teachers for Every Surfer

Whether you want slow-and-steady or more aggressive.