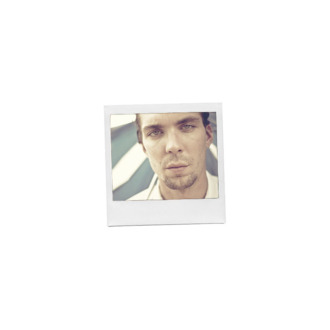 Name: Justin Townes Earle
Age: 29
Neighborhood: Soho
Occupation: Entertainer; He'll be performing on Friday, December 2 at 10 p.m., at Carnegie Hall.
Who's your favorite New Yorker, living or dead, real or fictional?
Woody Guthrie. He's one of my favorite people, period. The fact that he is a New Yorker is just icing on the cake. He showed that Southern men can come to the big city and have just as good a chance as anybody else.
What's the best meal you've eaten in New York?
Middle Eastern eggs at Cafe Mogador.
In one sentence, what do you actually do all day in your job?
Hurry up and wait. But my mind is constantly bent around my songs and whirling around my songs. It actually does get in the way of my life sometimes.
What was your first job in NYC?
Nothing legal. By the time I got to New York, Midnight at the Movies was getting ready to come out and I was already a touring musician. I've been a professional musician since I was 14 years old. This isn't a hobby. It never was.
What's the last thing you saw on Broadway?
A Chevy Cavalier.
What's your drink?
Coffee with milk. Lots of it.
How often do you prepare your own meals?
Nobody makes a better PB&J. I play about 200 shows a year for the past five years, so I don't have much time to make myself meals. They are few and far between.
What's your favorite medication?
My Seroquel.
What's hanging about your sofa?
Drapes. To tell you the truth, I can't even tell you what color they are because I'm rarely home.
How much is too much to spend on a haircut?
I don't know. I haven't paid for a haircut in years. I have a deal with Parlour and Juke in Nashville. They are dear friends and take care of me.
When's bedtime?
Whenever I fall down.
Which do you prefer, the old Times Square or the new Times Square?
Old Times Square. Shit, I don't get near the new Times Square.
What do you think of Donald Trump?
Whenever I see Donald Trump, I wonder who his tailor is and why they're still employed.
What do you hate most about living in New York?
I hate leaving.
Who is your mortal enemy?
Heroin.
When's the last time you drove a car?
I drive my Range Rover regularly. (Yes, I just wanted to say that I love my Range Rover).
How has the Wall Street crash affected you?
The music industry has seen a dramatic drop in pre-sale tickets, which has caused some uneasiness. But overall we're lucky — we are the answer to the blues most of the time.
Times, Post, or Daily News?
Times.
Where do you go to be alone?
The mountains in East Tennessee. Anything else I would say would give away my spot and it's a very small area. It is where I go to be alone after all.
What makes someone a New Yorker?
If you spend enough time in New York, you will become a New Yorker. Only the weak leave before the change occurs.