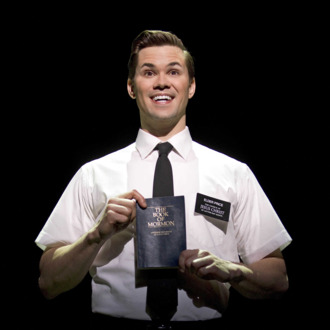 The Book of Mormon, Eugene O'Neill Theater
The Mormon Church has dropped over $6 million on a national advertising campaign: smiling Latter-day Saints fixing motorcycles, riding surfboards, and confidently declaring "I Am a Mormon." You may have seen them on abominable Taxi TV across the city. It's a significant investment, and one that the church hopes will fight recent negative and/or flamboyant publicity.
But in the midst of the Republican primary — that is, Mitt Romney's excellent adventure — the church is taking pains not to step on any political toes. And so, it has quietly kept the ads out of New Hampshire, South Carolina, and Iowa, the three states with the biggest role in deciding the eventual nominee. According to the New York Times, Mormonism has a strict "political neutrality" policy. And though the church won't admit to state screening the ads, it certainly wouldn't want to seem as though it is putting a shoulder behind Romney, a former Mormon bishop.