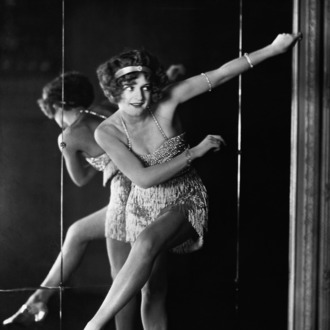 Gives new meaning to "moving platform."
For fiscal year 2011, New York City gave out $185.6 million to settle suits against the NYPD. That number rounds out to about $70 per resident, according to the New York Post. Though the New York City Law Department insists there is no blanket policy on settlements, City Councilman Peter Vallone Jr., who also heads the City Council's Public Safety Committee, said such settlements have only increased since he took office in 2002. The most recent case is that of Caroline Stern and her boyfriend George Hess, who sued the city last year after they were arrested for dancing on a subway platform at the Columbus Circle station and not having proper identification. The couple spent 23 hours in custody, for which they received a $75,000 settlement earlier this week.
While Stern told the Post she's glad to have the situation done with — "This was a huge waste of money and time for everybody involved" — New York Civil Liberties Union head Donna Lieberman insists the city should start learning from suits, rather than just paying to get rid of them. But considering the payoffs have seen a 35 percent jump from 2010, we won't hold our breath.