Twenty-seven percent of Via riders are over 55.
Photo: Bobby Doherty
THE FEED
the top line
Fixing the MTA Bureaucracy Has to Start at the Top: With Andrew Cuomo
What Trump called "headaches"
NEW: 34 service members have been diagnosed with traumatic brain injury since the Jan. 8 Iranian missile attack, per the Pentagon
—
@dave_brown24
coronavirus
Watch: China Speed-Builds Coronavirus Hospital
the national interest
Republicans: There's No Point in More Evidence, Trump Will Just Obstruct It
foreign interests
Brexit Is Finally Happening, But the Drama Is Far From Over
Hard to fathom this level of restriction
Travel restricted now for 13 Chinese cities (~33mln people) due to
#WuhanCoronovirus
:
Wuhan: 11mln
Huanggang: 7.5mln
Jinmen: 3mln
Xianning: 2.8mln
Huangshi: 2.5mln
Xiantao: 1.6mln
Ezhou: 1mln
Qianjiang: 962k
Enshi: 780k
Xiaogan: 780k
Zhijiang: 550k
Dangyang: 560k
Chibi: 530k
—
@onlyyoontv
vision 2020
Could Bloomberg's Billions Boost the Odds of a Contested Convention?
vision 2020
Bernie Sanders Is Campaigning on Joe Rogan's Endorsement
impeachment
What We Learned on Day Three of the Trump Impeachment Trial
impeachment
Ratings Show Americans Don't Care About the Impeachment Trial Enough to Watch It
israel
Trump Invites Israel, Not Palestine, to Discuss Peace Plan
This should fix everything
BREAKING: President Trump said he plans to release a long-awaited plan for Middle East peace before Israeli leaders visit the White House next Tuesday.

"Sometime prior to that," Trump told reporters aboard Air Force One when asked when the White House will put forward the plan
—
@Jordanfabian
public health
The Coronavirus Should Be a Wake-up Call for Congress
A number that points to a major challenge for 2020 Democrats
racism
Steve King's Memes Aren't Edgy, But They Are Revealing
politics
Partisan Polarization Reaching Record Levels
Lindsey Graham made an unwanted cameo as Democrats laid out their case for impeachment this afternoon
House Judiciary Chairman Jerry Nadler, D-N.Y., challenged the argument from Trump's defenders that impeachment must allege a violation of statutory law.
To make his point, Nadler played a 1999 video of Sen. Lindsey Graham, R-S.C., who was a manager 20 years ago in the impeachment trial of former President Bill Clinton. The Constitution allows impeachment for "high crimes and misdemeanors," a term that has been debated during the Trump investigation.
"What's a high crime?" Graham asked in the well of the Senate in 1999. "How about an important person hurting somebody of low means? It's not very scholarly, but I think it's the truth. I think that's what they meant by high crimes. Doesn't even have to be a crime. It's just when you start using your office and you're acting in a way that hurts people, you've committed a high crime."
Republicans have challenged the accusations of abuse of power and obstruction of Congress as vague and not grounded in established law.
Seems like this meeting about the Israeli-Palestinian conflict is missing some key players?
Vice President Mike Pence on Thursday announced that Prime Minister Benjamin Netanyahu of Israel would travel to the White House next week along with his chief election rival and opposition leader, Benny Gantz, to discuss the administration's blueprint for peace in the Middle East.
"President Trump asked me to extend an invitation to Prime Minister Netanyahu to come to the White House next week to discuss regional issues as well as the prospect of peace here in the Holy Land," Pence announced alongside Netanyahu on a trip to Israel to mark the anniversary of the liberation of the Auschwitz concentration camp and attend a global Holocaust forum.
Pence's announcement of the pending visit, coupled with the significance of both Netanyahu's and Gantz's planned attendance, immediately ramped up speculation that the White House would finally roll out its much anticipated plan to broker peace between Israel and the Palestinians.
the top line
Why Away Has Named Two CEOs — and Why It Won't Work
vision 2020
The Left-Wing Realignment of American Politics Has Already Begun
the national circus
Frank Rich: Trump's Impeachment Puts the Senate on Trial
netiquette
Does Jeff Bezos Know How to Text?
Sad news from Judy Woodruff: Jim Lehrer has passed away
It is with great sadness that I share the news that co-founder and longtime anchor of the PBS NewsHour Jim Lehrer died today, Thursday, January 23, 2020, peacefully in his sleep at home. Lehrer served as anchor of the NewsHour for 36 years before retiring in 2011. Lehrer and Robert MacNeil founded the program in 1975, out of their 1973 coverage of the Senate Watergate Hearings on PBS.
"I'm heartbroken at the loss of someone who was central to my professional life, a mentor to me and someone whose friendship I've cherished for decades," said Judy Woodruff, anchor and managing editor of the PBS NewsHour. "I've looked up to him as the standard for fair, probing and thoughtful journalism and I know countless others who feel the same way."
the national interest
GOP Attorneys General Argue Trump's 'Corrupt Motives' Are Not Impeachable
Bad news for subway riders
Andy Byford, the Metropolitan Transportation Authority transit chief credited with leading the turnaround of the New York City subway system, is resigning again, the MTA has confirmed to POLITICO.
Unlike the last time he resigned, Byford seems unlikely to reconsider.
"Andy Byford will be departing New York City Transit after a successful two years of service and we thank him for his work," said MTA chairman and CEO Pat Foye in a statement. "Andy was instrumental in moving the system forward, enacting the successful Subway Action Plan and securing record capital funding with the Governor and the Legislature, and we wish him well in his next chapter."
As POLITICO first reported, Byford also submitted his resignation to the MTA in October, citing frustration with gubernatorial meddling.
vision 2020
Why Candidate Alliances Could Matter in Iowa Caucuses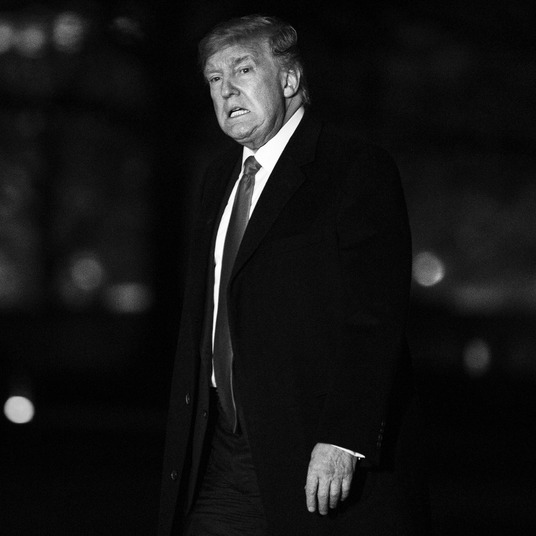 politics
Trump Is More Proudly Anti-Choice Than Ever
outbreak
Millions on Lockdown in China Amid Coronavirus Outbreak
Deep thoughts from Mayor Pete
This isn't just about this president, it's about the presidency.
—
@PeteButtigieg