Welcome back to the New York Magazine Competition. On alternate Mondays (or, this week, Tuesday), we lay out a challenge and offer sample responses. Enter in the comments section or on Twitter with the hashtag we've provided, and the editors will select a winner. Criteria are highly subjective, but heavily retweeted and favorited posts will have an advantage. The prize is a year's subscription to New York in print or a two-year subscription to the iPad edition (winner's choice). Full rules are here.
COMPETITION NO. 66: "NEAR-MISS SONGS." Please offer a title that almost works. For example:
(I DID IT) AMWAY

MAN-HANDS ACROSS THE WATER

THE TOOL ON THE HILL
Enter on Twitter with the hashtag #nearmisssongs, or in the comments thread below, by February 17.
Competition No. 66: Near-Miss Songs
THE FEED
Seems like this meeting about the Israeli-Palestinian conflict is missing some key players?
Vice President Mike Pence on Thursday announced that Prime Minister Benjamin Netanyahu of Israel would travel to the White House next week along with his chief election rival and opposition leader, Benny Gantz, to discuss the administration's blueprint for peace in the Middle East.
"President Trump asked me to extend an invitation to Prime Minister Netanyahu to come to the White House next week to discuss regional issues as well as the prospect of peace here in the Holy Land," Pence announced alongside Netanyahu on a trip to Israel to mark the anniversary of the liberation of the Auschwitz concentration camp and attend a global Holocaust forum.
Pence's announcement of the pending visit, coupled with the significance of both Netanyahu's and Gantz's planned attendance, immediately ramped up speculation that the White House would finally roll out its much anticipated plan to broker peace between Israel and the Palestinians.
the top line
Why Away Has Named Two CEOs — and Why It Won't Work
vision 2020
The Left-Wing Realignment of American Politics Has Already Begun
the national circus
Frank Rich: Trump's Impeachment Puts the Senate on Trial
netiquette
Does Jeff Bezos Know How to Text?
Sad news from Judy Woodruff: Jim Lehrer has passed away
It is with great sadness that I share the news that co-founder and longtime anchor of the PBS NewsHour Jim Lehrer died today, Thursday, January 23, 2020, peacefully in his sleep at home. Lehrer served as anchor of the NewsHour for 36 years before retiring in 2011. Lehrer and Robert MacNeil founded the program in 1975, out of their 1973 coverage of the Senate Watergate Hearings on PBS.
"I'm heartbroken at the loss of someone who was central to my professional life, a mentor to me and someone whose friendship I've cherished for decades," said Judy Woodruff, anchor and managing editor of the PBS NewsHour. "I've looked up to him as the standard for fair, probing and thoughtful journalism and I know countless others who feel the same way."
the national interest
GOP Attorneys General Argue Trump's 'Corrupt Motives' Are Not Impeachable
Bad news for subway riders
Andy Byford, the Metropolitan Transportation Authority transit chief credited with leading the turnaround of the New York City subway system, is resigning again, the MTA has confirmed to POLITICO.
Unlike the last time he resigned, Byford seems unlikely to reconsider.
"Andy Byford will be departing New York City Transit after a successful two years of service and we thank him for his work," said MTA chairman and CEO Pat Foye in a statement. "Andy was instrumental in moving the system forward, enacting the successful Subway Action Plan and securing record capital funding with the Governor and the Legislature, and we wish him well in his next chapter."
As POLITICO first reported, Byford also submitted his resignation to the MTA in October, citing frustration with gubernatorial meddling.
vision 2020
Why Candidate Alliances Could Matter in Iowa Caucuses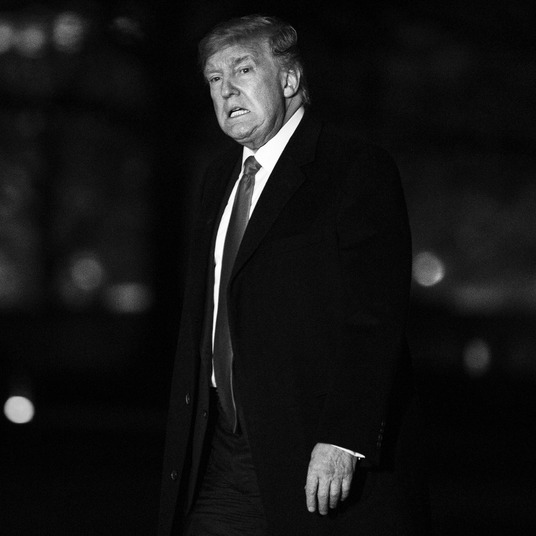 politics
Trump Is More Proudly Anti-Choice Than Ever
outbreak
Millions on Lockdown in China Amid Coronavirus Outbreak
Deep thoughts from Mayor Pete
This isn't just about this president, it's about the presidency.
—
@PeteButtigieg
vision 2020
You Can't Reform the Presidential Nominating Process With Wishes
The logic doesn't QUITE track here…
Mini Mike Bloomberg is playing poker with his foolhardy and unsuspecting Democrat rivals. He says that if he loses (he really means when!) in the primaries, he will spend money helping whoever the Democrat nominee is. By doing this, he figures, they won't hit him as hard….
….during his hopeless "presidential" campaign. They will remain silent! The fact is, when Mini losses, he will be spending very little of his money on these "clowns" because he will consider himself to be the biggest clown of them all - and he will be right!
—@realdonaldtrump
the city
All the Dogs, Raccoons, and Turkeys Delaying Your Morning Commute
Sanders has jumped 14 points in New Hampshire since December
The first part of our new NH Democratic Primary poll for
@WBUR
is now posted, shows big gains for Sanders since December.
-Sanders 29%
-Buttigieg 17%
-Biden 14%
-Warren 13%
-Klobuchar 6%
-Yang 5%
-Gabbard 5%
-Steyer 2%
All others 1% or less.
https://t.co/Qhy0BHsKvr
—
@skoczela
impeachment
Watching the Impeachment Trial, Live Before a Distracted Senate Audience
impeachment
What We Learned on Day Two of the Trump Impeachment Trial
christian right
Christian Nationalists Are Drafting Legislation for State Republicans: Report
netflix
Netflix Beat Wall Street Forecasts. So Why Did Its Stock Fall?
impeachment
The Trump Trial Isn't a Criminal Proceeding, and the Senators Aren't Jurors
the national interest
Trump Lawyer Jay Sekulow Literally Does Not Understand Words and How They Work
politics
At Davos, Trump Says U.S. Is a 'Developing Nation Too'
cybersecurity
I Hope Those Memes Were Worth It, Jeff Bezos
We simply need to hear Reince's voice
trump impeachment
How Senators Are Coping With Trump Impeachment-Trial Tedium
Bad numbers for Trump, but somehow his acquittal by Republican senators is still almost certain
Latest
@pewresearch
poll on impeachment as trial starts:
40% approve/58% disapprove of Trump
70% say Trump definitely/probably acted unethically
63% say Trump definitely/probably broke the law
51% say Trump should be removed from office
46% say Trump should remain in office
—
@DaviSusan
vision 2020
Tulsi Gabbard Unlikely to Win Her Defamation Lawsuit Against Hillary Clinton
racism
Joe Biden: Today's Racists Wear Suits and Make Laws, Unlike the Old Ones