Leaders In The Law presents New York's Leading Lawyers, a special section featuring the exceptional firms and lawyers practicing in the tri-state area.
Finding the right lawyer for any legal need is a difficult and important decision. We invite you to use this section as a resource to help eliminate the guesswork of selecting legal counsel. The lawyers and firms found in these pages may be available during your time of need — no matter how complex the situation may be.
We have partnered with LexisNexis to provide a list of the verdicts in New York State resulting in awards of more than $1 million, reported between Oct. 1, 2015 and Sept. 30, 2016. Many of the firms featured in these pages have earned their way onto this list.
We'd love to hear from you, so please send your thoughts to me at: kevin@leadersinthelaw.com.
Sincerely,
Kevin Vermeulen
CEO, Leaders in the Law
Morelli Law Firm
Personal Injury, Discrimination, Civil Litigation, Mass Torts
The Law Offices of Anthony A. Capetola
Family Law, Criminal & Civil Litigation
Sullivan Papain Block McGrath & Cannavo P.C.
Plaintiffs' Personal Injury and Medical Malpractice
Silberstein, Awad & Miklos, PC
Medical Malpractice, Personal Injury
The Jacob Fuchsberg Law Firm
Medical Malpractice, Product Liability, Personal Injury, Employment Discrimination, Civil Rights
Marc J. Bern & Partners LLP
Mass Torts, Pharmaceutical Litigation, FELA Litigation, Plaintiffs' Personal Injury Litigation
Rosenberg & Estis, P.C.
New York's Quintessential Real Estate Law Firm
Tacopina & Seigel
Criminal, Civil Litigation, Corporate
Arthur Z. Schwartz, Advocates For Justice
Impact Driven Advocacy
Gregory Antollino, Attorney at Law
Fighting for victims of wage theft, discrimination and police misconduct.
The Perecman Firm, P.L.L.C.
Personal Injury, Construction Accidents, Civil Rights
Schwartzapfel Lawyers P.C.
Fighting for You… and Winning 98% of the Time over 30 Years of Practice
Dervishi Law Group, P.C.
Construction Accidents, Motor Vehicle Accidents & Machinery Accident
Arye, Lustig & Sassower, P.C.
Personal Injury, Construction Accidents, Medical Malpractice
Beckman, Lieberman & Barandes LLP
Real Estate, Corporate, Securities, Secured Transactions, Entertainment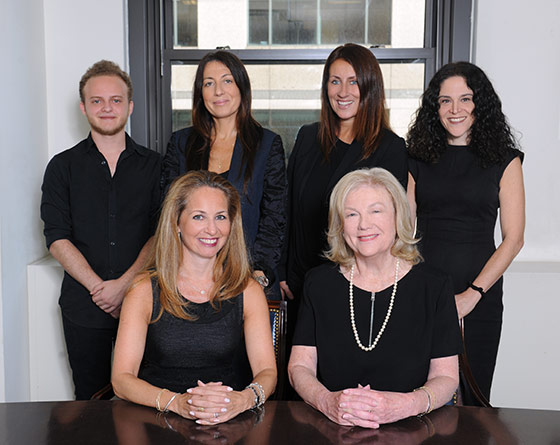 Burger & Green, LLP
Divorce, Child Custody, Child Support, Pre- & Postnuptial Agreements
Frazer & Feldman, LLP
Education Law, Labor and Employment
Friedman & Friedman, Attorneys at Law
Child Custody, Divorce, Family, Fathers Rights
Friedman, Levy, Goldfarb & Green, P.C.
Construction Accidents, Motor Vehicle Accidents, Medical Malpractice
Goldstein, Rikon, Rikon & Houghton, P.C.
Eminent Domain and Condemnation Law
Hach & Rose
Personal Injury, Construction Site Accidents & Motor Vehicle Accidents
Outten & Golden
Advocates For Workplace Fairness
The Pryor Law Firm, LLC
Personal Injury, Wrongful Death
Rabin, Panero & Herrick
Real Estate, Probate, Business
Rivkin Radler LLP
Driven To Deliver
Paul B. Weitz & Associates
Construction Accidents, Medical Malpractice, Premises Liability
Wigdor LLP
Top firms get top verdicts. Period.