Leaders In The Law presents New York's Leading Lawyers, a special section featuring the exceptional firms and lawyers practicing in the tri-state area.
Choosing the right lawyer, for any legal issue, is a daunting but vitally important task. That's why we have compiled this directory of New York's preeminent lawyers. As a New York magazine reader, you expect to get the best information and advice about how to navigate the city. You'll get the same from us when it comes to New York's legal industry. We invite you to use this Leading Lawyers section as a resource to help eliminate the guesswork when selecting legal counsel.
To further enhance your results please click on any link below or browse the complete print edition. Or visit us directly at leadersinthelaw.com, where you will find our lawyer directory and lots of other helpful resources.
We'd love to hear from you, so please send your thoughts to me at: kevin@leadersinthelaw.com.
Sincerely,
Kevin Vermeulen
CEO, Leaders in the Law
Morelli Law Firm
Personal Injury, Discrimination, Civil Litigation, Mass Torts
The Law Offices of Anthony A. Capetola
Family Law, Criminal & Civil Litigation
Ronald H. Roth, P.C
Personal Injury and Medical Malpractice
Silberstein, Awad & Miklos, PC
Medical Malpractice, Personal Injury
Hach & Rose
Personal Injury, Construction Site Accidents & Motor Vehicle Accidents
Gregory Antollino, Attorney at Law
Employment Law, Civil Rights, Mediation
The Levoritz Law Group
Appellate Law, Business, Civil, Criminal, Matrimonial
Arye, Lustig & Sassower, P.C.
Personal Injury, Construction Accidents, Medical Malpractice
The Perecman Firm, PLLC
Personal Injury, Construction Accidents, Civil Rights
Arthur Z. Schwartz, Advocates For Justice
Impact Driven Advocacy
Bonina & Bonina PC
Medical Malpractice, Personal Injury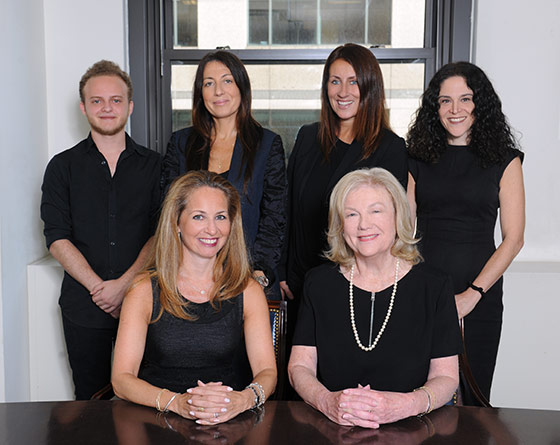 Burger & Green, LLP
Divorce, Child Custody, Child Support, Pre- & Postnuptial Agreements
Bart M. Schwartz
Corporate Investigations, Regulatory Compliance, White-Collar Crime
Goldstein, Rikon, Rikon & Houghton, P.C.
Eminent Domain and Condemnation Law
Ganfer & Shore, LLP
Commercial Litigation, Real Estate, Securities Litigation
Darger Errante Yavitz & Blau LLP
Mass Tort Litigation and Class Action Defense
Gary A. Zucker & Associates
Personal Injury, Medical Malpractice
Outten & Golden
Advocates For Workplace Fairness
Frazer & Feldman, LLP
Education Law, Labor and Employment
Cohen Rabin Stine Schumann LLP
Divorce Negotiation, Settlement and Litigation, Child Custody & Visitation, Prenuptial and Postnuptial Agreements
Green & Willstatter
White-Collar, Criminal Defense, Appeals
Wilkofsky, Friedman, Karel & Cummins
Protecting the Rights of Insurance Consumers
Friedman, Levy, Goldfarb & Green, P.C.
Construction Accidents, Motor Vehicle Accidents, Medical Malpractice, Trip and Fall Accidents
Paul B. Weitz & Associates
Construction Accidents, Medical Malpractice, Premises Liability