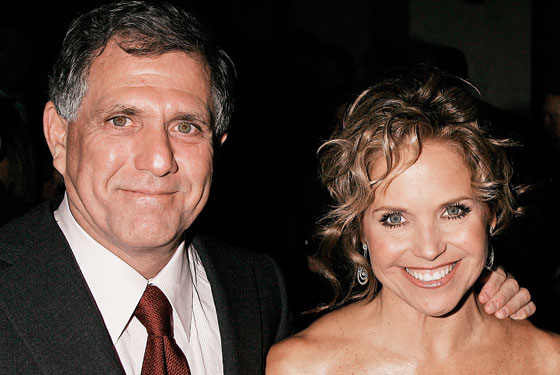 Most critical to Couric's clash with her new colleagues was the nearly insurmountable issue of money. The news division at CBS had been whittled down financially over the years, something Rather often complained about when he was the Evening News anchor. In 1991, the budget for the CBS Evening News was about $65 million a year; by 2000, it was closer to $35 million. Producers and correspondents had learned to cut corners and live on the cheap, scrambling for such simple amenities as food at news events like Columbine or Katrina while NBC showed up with its own catering truck. Now Couric's widely reported $15 million salary (some in the TV industry say it could be closer to $22 million, though Couric and CBS refute that) was taking up a sizable chunk of the total news budget—plus her segments were expensive to shoot. A regular news segment using a single camera and a correspondent might cost about $3,000 to shoot and cut, but sending Couric to anchor from a remote location—requiring hair, makeup, lighting, and three cameras—could cost as much as $40,000.
The move from the most lucrative news program in the history of television—Today makes about $250 million a year—to the financially threadbare CBS News was a culture shock for Couric. "Having been at NBC for seventeen years, you do get very comfortable with the way things are done," she says. "And I think there was a definite undercurrent of concern about spending money. Which surprised me. Often the first question people would ask about a story is, 'How much does it cost?' And I didn't really experience that a lot at NBC, quite frankly." (She was also taken aback by CBS's ragged infrastructure: The women's bathroom was so filthy and run-down she demanded it be renovated.)
Early on, Couric admits she spent more money than usual chasing exclusive interviews, some of which, like an interview with Jordan's King Abdullah in September, were eclipsed by breaking news and didn't even air. "We were probably a little overzealous in wanting to use my experience and my contacts and my abilities to ostensibly make the program better," she says.
But Couric also says that one of her requirements for taking the job was that Moonves agree to invest more money in the news division, ensuring that her arrival would be a tacit promise of a renaissance. "I would hope that people saw me as a signal that the news division was going to be put back on the front burner and built up," she says. "And of course, anyone would be enthusiastic about that. Except those who like being miserable."
According to CBS News president Sean McManus, the company has invested millions in building a new set and an HDTV control room and hired nine new correspondents in the last two years, part of a buildup of the division's infrastructure. But while there was an initial surge of spending, there were cutbacks as well. And according to some staffers, the cuts seemed to fall mostly on the Ratherites. They believe that Moonves initiated a housecleaning effort to eliminate veteran producers from Rather's era so CBS News could hire new ones at lower salaries. At least ten Evening News correspondents and producers have been dismissed in the last year.
The money issue even followed Couric to 60 Minutes, where she did five segments last season, garnering mixed reviews (too soft on Condoleezza Rice, too hard on John and Elizabeth Edwards). Several veteran correspondents were asked to take considerable pay cuts before and after Couric's arrival, including, before he died in November 2006, Ed Bradley. Seventy-five-year-old Morley Safer took a 30 percent pay cut (for a reduced workload), and 65-year-old Lesley Stahl was asked to accept a half-a-million-dollar salary decrease during her recent contract negotiations.
McManus says Couric's salary has nothing to do with the network's overall news spending, including the salaries of other TV personalities, though he declined to explain precisely how the budgets break down. Asked about the unhappiness of some of her colleagues regarding her pay, Couric says, "I can understand that. Obviously I don't want to rob Peter to feed Paul. I need strength and intelligence and great people around me, and we have to invest in them. So I'm sorry that perception is there, because it's not something I came in wanting or believing would happen."
But that doesn't go very far in soothing the tensions. As one angry CBS News producer put it, "There's not a lot of money there because we're paying for Katie! Let's not bullshit. People are pissed about Katie because she's soaking up the money and she's not making any money. I can't get a raise because Katie Couric is failing on the Evening News? That's huge."