Nightlife NewsMore
Another bar named Raccoon Saloon might open nearby, but it doesn't appear to be from the same people.
Best Of New York More
A pop-up hip-hop night, a Tribeca date bar, and a fried-chicken party room.
Food & Drink
By Mark Byrne

Beer, wine, and cocktail pairings from the professionals.


NightcrawlersMore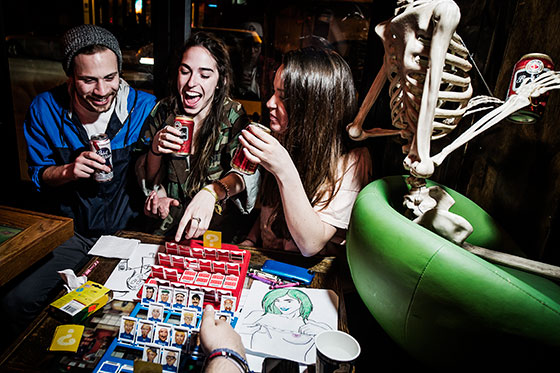 By Alexa Tsoulis-Reay & Mary Jane Weedman

Start off this late-night bar crawl with a craft cocktail; end with a 4 a.m. round of spin the bottle.
Recent Bar & Club Openings
10 Most Popular Bar Searches