In recognition of Women's History Month, we proudly present the fifth annual New York's Women Leaders in the Law. More and more firms, such as those featured in this section, are making the commitment to hiring and retaining women attorneys. Their dedication to these efforts and the women featured in this section are both noteworthy and needed. Should you ever need representation, the women profiled here all excel in their fields, and one may be the right attorney for you.
Download the online edition of New York's Women Leaders in the Law 2013.
Women Lawyers Work to Equal Representation on the Path to Partnership
The split between the number of men and women entering the legal profession has balanced, but a partnership gap remains.
Ronai & Ronai, LLP
"After doing this for over 17 years, we don't just take cases to make money for our firm—we want to make a real difference for our clients and try to make them as close to whole again as possible."
Chemtob Moss & Forman, LLP
"We take a holistic approach to resolving cases so that they don't become battles where there are no winners."
Coffinas & Lusthaus, PC
"As working women, we had a unique perspective to offer and knew how to really get things done."
Cohen Rabin Stine Schumann LLP
"We handle cutting edge and intellectually challenging cases for a wide range of clients, including high-profile and other individuals."
Frommer Lawrence & Haug LLP
Dr. Sandra Kuzmich is skilled in developing and managing diverse patent portfolios that take into consideration a client's immediate and long-term business objectives.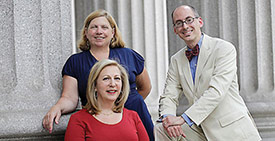 Kramer & Dunleavy, LLP
Women's rights advocates Lenore Kramer and Denise M. Dunleavy formed Kramer & Dunleavy as the first law firm in New York State focusing on women's health and safety issues.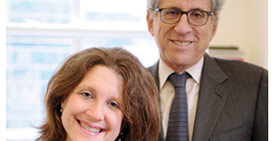 Markewich and Rosenstock LLP
"Our goal is to get you to the right place at the end. Sometimes, that goal is reached by a trial, and sometimes it is reached by a negotiation."
Martin Clearwater & Bell LLP
The firm has established its reputation for its defense of New York's premiere teaching hospitals and physicians in high exposure, complex cases in many practice areas.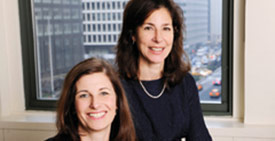 T&M Protection Resources, LLC
"I don't know of another security company in the country that has a division solely dedicated to handling sexual misconduct."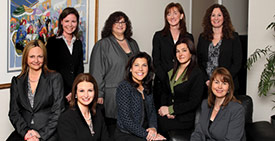 Traub Lieberman Straus & Shrewsberry LLP
"We treat our clients' businesses as if they were our own."