Weddings!
By Indya Brown

Just because the wedding costs a fortune doesn't mean your dress has to.
Sneakerheads
By Indya Brown

Why is everyone suddenly obsessed with Air Force 1s again?
Always Shopping
The Best. Really.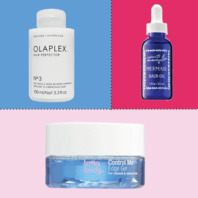 By Rio Viera-Newton

A crowdsourced list of the best products for dry and dyed hair.
Finer Things
All You Need Is One Thing to Update Your Closet

These bags feel current and aren't tricky to wear.