15 Magnificent Obsessions
No new fashion season would be complete without a stylish splurge. Here are fifteen items that will launch you into fall—try to get away with just picking one.

BY AMY LAROCCA
PHOTOGRAPHED BY ANTONIS ARCHILLEOS
FASHION EDITOR: MONICA SCHWEIGER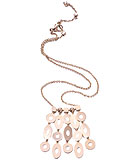 1. Geometic Jewelry
The bold geometry of this gold Bulgari necklace is a perfect complement to fall's seriously graphic prints—think Louis Vuitton—and the deep-V Ossie Clark necks that showed up on tunic dresses at Prada. It's not just status jewelry, it's style jewelry. $2,700 at Bulgari.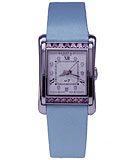 2. Precious Watch
In the mood for a watch that'll be more grab-the-moment than timeless? Channel your inner Hilton sister with the Bedat & Co. No. 7 watch, which says "look at me" with two rows of pink diamonds and a silky turquoise band. It's a girly, Legally Blonde look that brilliantly evades such rationalizations as "It goes with everything." $9,000 at Saks Fifth Avenue and Tourneau.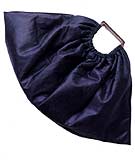 3. Oversize Purse
The beauty of a handbag is that it doesn't ruin the lines of that perfect jacket or bunch up your favorite cashmere sweater the way shoulder bags do. But Versace's Tortellini bag gives you the best of both options: It's roomy—made with miles of soft ruched leather— and looser than last fall's ladylike bags, which looked like giant vanity cases. Toss in some oversized shades, your tiny pooch, and you're ready to do some shopping . . . in Milan, of course. $1,200 at Versace.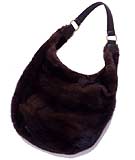 4. Fur Bag
The problem with a fur coat is that you have to bid it farewell at the coat check. But J. Mendel has come up with the ultimate fuzzy investment: mink hobo bags, which can stay close to you always. They are big enough to carry whatever you need and so fabulous to touch that you'll be tempted to carry one around empty. Or snuggle up with it while you're watching TV. $3,500 at J. Mendel and Bergdorf Goodman.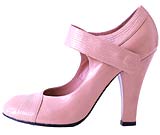 5. Modern Mary Janes
The thirties aren't exactly Wall Street's favorite decade, but in fashion, at least, they are fun to revisit. The shoe to accompany the trend (and lend some sass to more sedate looks) is Marc Jacobs's jewel-hued, stacked "Ofelia" Mary Jane. It gives you the look of a girl who's just arrived in the city with a typewriter, gloves, and an excellent collection of hats. And that's in style whatever the economy. $465 at Marc Jacobs.
Photos: Antonio Achilleos
New York Shops!




Our guide to 1600 of the city's best stores, including a 12-month sales calendar. On sale at newsstands now! To order a copy, call 800-496-7833 ($4.99 plus $2 shipping and handling).




Today's Sales Picks
From designer samples to discounted salon services, we've got the inside info on the best bargains around town—updated every day.

Sign up: We'll send you daily sales alerts!