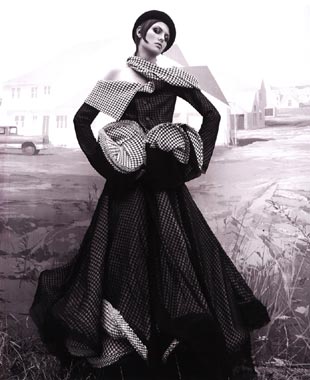 RETURN TO SPLENDOR
Who says there's no place for a hooped skirt in the city? Just think of the entrance you'll make.

Yohji Yamamoto jacket, $3,775, dress, $6,515, and hat, $240 from a selection at Barneys New York, Saks Fifth Avenue, and Yohji Yamamoto.

Art: New City (2001–2003), by Adam Cvijanovic.