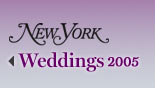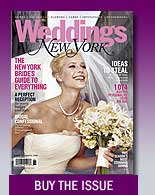 See an error anywhere in the Wedding Guide? Let us know.
Skip the Formality
When black tie isn't required, here's what you can wear to really dress up. Take a look!



Plus:


Seven Suit Styles
Tuxedo Terms to Know
Boutonnieres Your Way
Where to Buy Formalwear




Keep Them on Hand
These cuff links—from wrist restraint to full on flash—will make your suit stand out.

Cuff Link Stores
Where to find stylish cuff links.




Making Over the Groom
All the information you need to spiff yourself up for the big day.

Store Listings
Barbershops, salons and spas for men's grooming.



Dude, Where's the Bar?
Pack your clubs, sunscreen, and plenty of singles—these days, groomsmen are stretching the bachelor party into a weekendlong blowout.