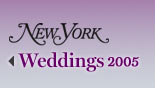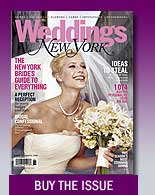 See an error anywhere in the Wedding Guide? Let us know.
Romancing the Stone
The ultimate token of affection, your ring signifies commitment, passion—and personal style. Take a look!

Designing Your Own Ring
Having the ring made to your specifications can be a surprisingly wallet-friendly option.

Engagement Ring Lexicon
Whenever diamonds are involved, there is plenty to know. A cheat sheet.

Tipsheet: The Four C's
You've heard of them, but what do they mean? Here's the lowdown on cut, color, clarity, and carat.






Where to Shop
From Tiffany's and Harry Winston to artisans with downtown flair.