Dermstore's Fourth of July sale is on already — from now until the actual holiday — and it's a good one. Lots and lots of things that we've written about before are on sale, from summertime necessities to things you'll want to stock up on before the weather gets cold. Use the code FOURTH to get 20 percent off on everything until July 4.
Face Stockholm Veil Lipstick — Cranberry
Writer Alice Gregory describes this brick but bright-red lipstick from Face Stockholm as freakishly flattering, noting that it was a favorite of Carolyn Bessette-Kennedy. And since that post, it's become a favorite among Strategist readers and editors, alike.
DHC Deep Cleansing Oil
"This gold-star favorite can be found in virtually every Japanese drugstore," writes our beauty writer Rio Viera-Newton, adding, "and people rave about it in my skin-care group chat (yes, my friends and I have a group chat about skin care)." It's a cleansing oil that her friends recommend for blackhead-prone, oily skin.
Ora Face Microneedle Dermal Roller System
Rio was inspired to purchase this microneedle dermal roller system after coming across it on her Instagram Explore page a few times. "For reference," she explains, "microneedling is generally done in a doctor's office, during which small needles repeatedly puncture the skin in order to treat acne scars and plump up your skin." And though it looks scary, it doesn't hurt. Rio adds, "After using this dermal roller for a couple of weeks after cleansing but before putting on my Cosrx snail mucin, I've rid myself of acne scars that have been there for years."
Bioderma Sensibio H2O
The Cut's Kathleen Hou calls this French pharmacy staple "one of the best makeup removers I have ever tried. It works the way you wish water would by washing away even the thickest layers of makeup, making your skin feel refreshed and free of grime. It also cuts through waterproof makeup and the smokiest of smoky eye shadows."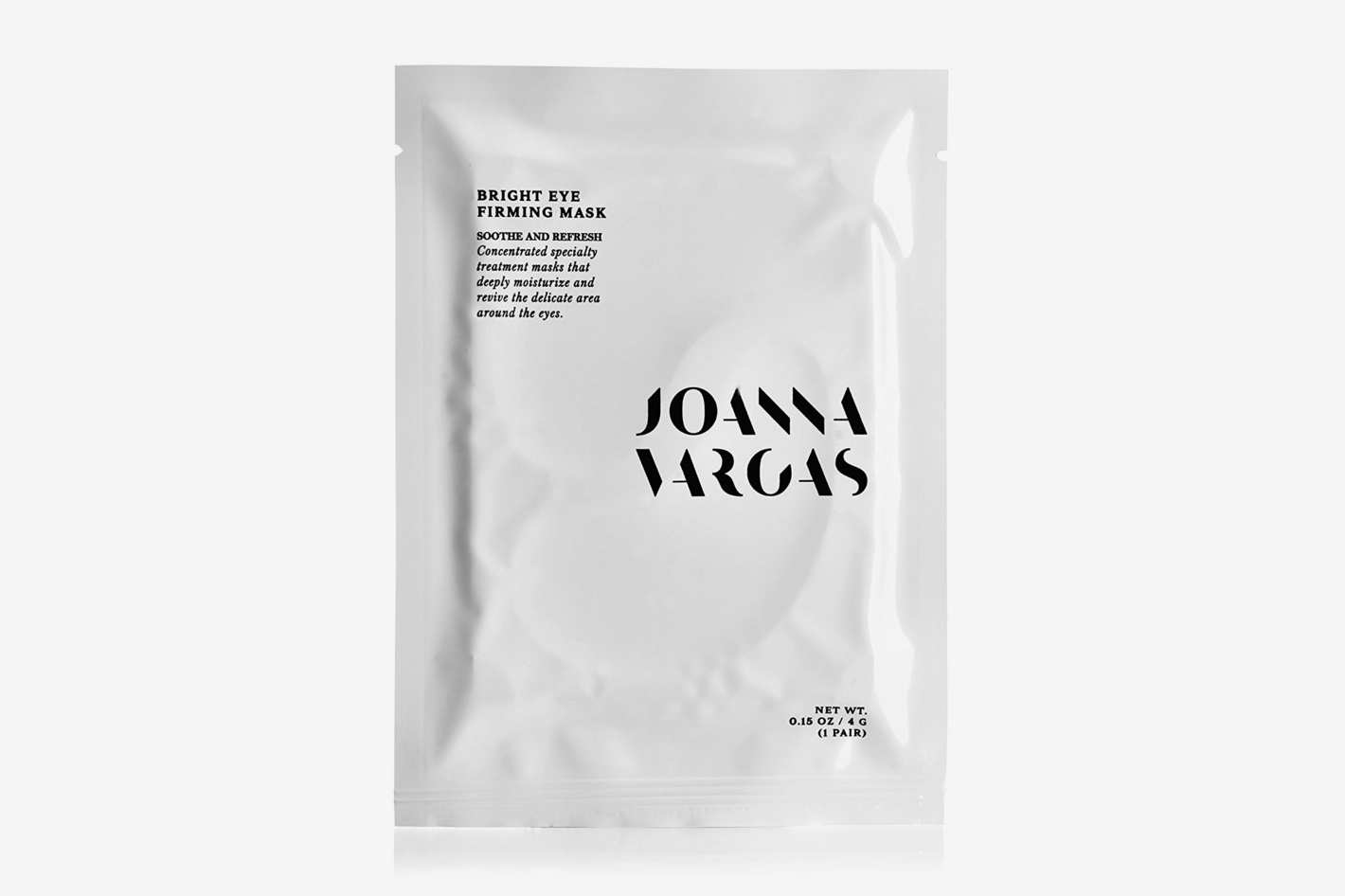 Joanna Vargas Bright Eye Firming Mask (5 Pairs)
You can usually find these eye masks from Joanna Vargas in actress Judy Greer's carry-on. "They're very travel-friendly and make me look like I've slept for ten hours, even if I took the red eye."
Tula Skincare Hydrating Day and Night Cream
This hydrating moisturizer from Tula is one of Rio's most essential cold-weather skin-care products, especially for those with dry and sensitive skin. "It absorbs super quickly and makes your skin look nice and quenched without appearing greasy."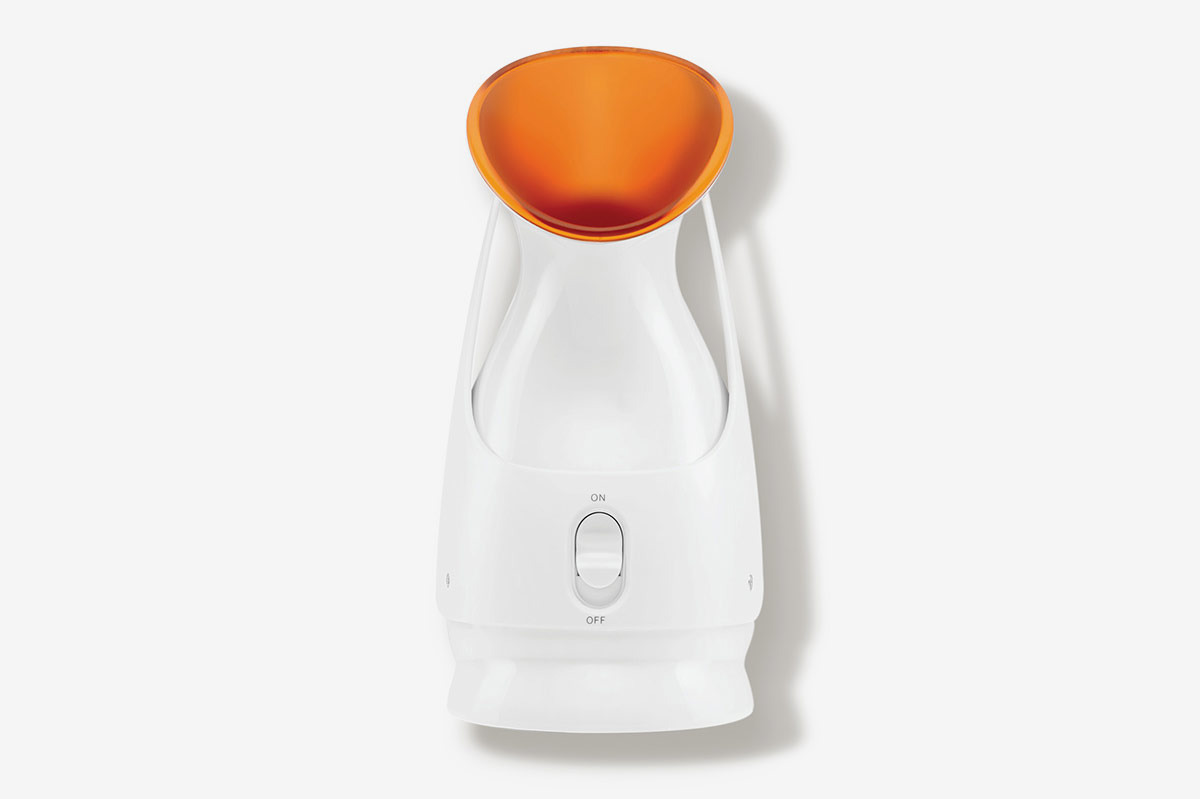 Dr. Dennis Gross Skincare Pro Facial Steamer
Another beauty tool that Rio discovered on the internet, this at-home facial steamer helps to hydrate skin while clarifying complexion and detoxifying skin. Or, as Rio explains it, "The steam pressure is gentle but effective — it opens up your pores without being too aggressive and scalding your face off. It did bring a lot to the surface, as I feared, but once I finished with it, I slapped a pimple patch on the formerly blackheaded spots and everything looked good and glowy in the morning."
Herbivore Botanicals Blue Tansy Mask
David Yi, founder and editor-in-chief of Very Good Light and a gentleman with noticeably glowing skin, uses this AHA/BHA exfoliator mask from Herbivore. "This is awesome for anyone who's looking to treat or prevent blackheads, blemishes, or acne because it gets deep into your pores," and is more effective at removing dead skin than a physical exfoliant.
By Terry Baume de Rose
Brooke Shields loves the consistency of this BY TERRY lip balm, calling it "thick enough without being too greasy. There are lip balms that get too lanolin-y or have petroleum and rub off, but this stays on the lips and keeps them moisturized and conditioned."
Captain Blankenship Mermaid Sea Salt Hair Spray
If you've ever wanted a sea-salt hair spray that's sulfate- and paraben-free, look no further than this one from Captain Blankenship. The Cut's Hou calls it "one of the rare, natural-ish sea-salt sprays that's a dupe for Bumble and Bumble's Surf Spray," perfect for beachy waves without access to the beach.
First Aid Beauty Ultra Repair Hydrating Serum
This hydrating serum is another winter skin-care favorite from Rio, who calls it a "shot of hydration, giving your skin a nice boost of moisture on days when just your moisturizer isn't enough."
Herbivore Botanicals Lapis Facial Oil
Rio recommends Herbivore's lapis facial oil to those "who are acne-prone and still a little nervous to get down with face oils." A Moroccan plant extract helps with redness, and other antibacterial elements "combat any nasty brewing or preexisting blemishes."
Skyn Iceland Hydro Cool Firming Eye Gels (4 Count)
For a less-expensive but still travel-friendly set of eye patches, Rio recommends these from Skyn Iceland. "They help hydrate and bring circulation to my under-eye bags, which are always worsened on long-haul flights. Using them close to when I'm about to get off the plane is important to me, as it allows me to feel more awake and alert when I'm touching down."