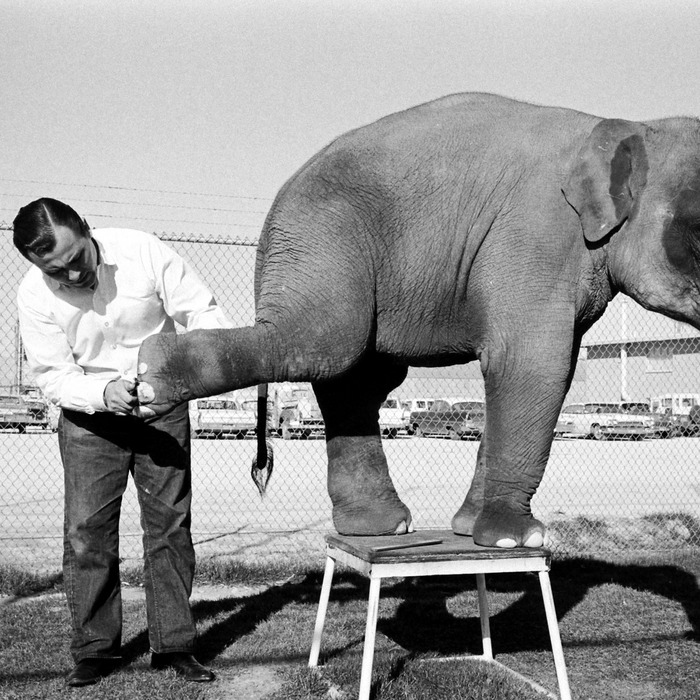 Photo: Ralph Crane/The LIFE Picture Collection via Getty
Here at the Strategist, we like to think of ourselves as crazy (in the good way) about the stuff we buy, but as much as we'd like to, we can't try everything. Which is why we have People's Choice, in which we find the best-reviewed products and single out the most convincing reviews. (You can learn more about our rating system and how we pick each item here.)
While we've written about the best bunion cures, the best nail clippers, and the best nail polish before here, we're going deep on the best callus removers on Amazon, according to the people.
Best-rated callus remover
Own Harmony Electric Callus Remover
Looking through over 3,500 reviews, we noticed tons of reviewers were impressed with how well this rechargeable callus remover worked and how long it lasted. "This remover is far superior to Emjoi's version, they are not even in the same league! My old Emjoi was battery operated, to be fair, and lost power when the batteries ran down so the long lasting rechargeable power of this one is a relief," said one reviewer. A happy mother-daughter duo reported liking this so much they use it every other day: "My daughter said her feet are as smooth as baby's bottom after the first use. The motor is powerful and the fact that it is rechargeable and I can unplug the unit from the cord for more freedom is a big plus in my book." Other shoppers liked that the Own Harmony is easy to use and handle even for the elderly or people with limited mobility. A reviewer who bought it as a mother's day gift said, "At 75 she has a harder time getting down there with manual callus removers. I can't wait to see her face she is going to absolutely love this."
Best-rated (less expensive) callus remover
Rikans Colossal Foot Rasp Foot File And Callus Remover
Many of the positive reviews for this foot rasp called it "AMAZING" and "AWESOME" and "EXCEPTIONAL," in all caps. A lot of them included before and after photos, which indeed showed a huge improvement. More of the reviews than we imagined compared this tool to a cheese grater but were happy to report that it is not painful to use. In a review entitled "Goodbye Hooves," a satisfied customer said, "I've tried all the gadgets, the battery powered ones, the razor blades, nothing helped. This Colossal Foot Rasp is the answer!" and continued to remark on how the size of this callus remover is the secret to its success. Another amazed reviewer mentioned that this remover is an incredible deal. "I've tried so many things and yet this little $10-ish item did the trick!"
And now for some micro-picks for every type of callus remover you might be looking for.
Best callus-remover gel
Lee Beauty Callus Remover
A large percentage of the reviews we read about this remover began with an exclamation — "OMG it works!" — followed by a brief warning. "Don't leave on for more than four minutes. Don't use if you have any cuts. Wear gloves. Enjoy your super soft feet," writes one reviewer. And many of them mentioned being shocked by how much dead skin came off of their feet. "This callus remover saved my feet! I've been battling bad calluses for years, they were so thick I could peel layers off of them by hand. One use with this product and they were 90% gone. I used a cheese-grater-looking foot file and the amount of skin that came off was nasty. But my feet are finally smooth!" Other reviewers said that this product works better than what professionals use. "This product works better than the nail salon. My feet feel wonderful. I'm telling my family, friends and enemies about this product!"
Best callus-remover cream
PurSources Urea 40% Foot Cream
Again, we saw a ton of before and after pictures in this product's reviews, and for the most part, satisfied reviewers used it to heal cracked calluses on their heels. Many reviewers credited this cream with changing their lives, like this one, who writes, "I have had awful ingrown calluses for years now, to the point that I can't even walk in the house without shoes on. My new podiatrist recommended this cream, and my life is beginning to change." And many of them called it a great deal compared to prescription urea-based products. "I went to a new podiatrist, he wrote a prescription for 40% urea cream. But it was $75 so I didn't get it filled. I looked online for 40% cream and saw that this had amazing reviews. You can see still the one remaining split that is healing, the rest are gone! I used it morning and night at first and now just at night." Another reviewer who is also a registered nurse said, "My feet are in the best shape they've been in since I was a child, I swear!" and went on to explain why this stuff works so well. "The urea breaks down the keratin in callus formations that cause the roughness."
Best callus-remover foot peel
Soft Touch Foot Peel Mask, Exfoliating Callus Remover
Like with the foot rasp, there was a lot of shock in these reviews about the sheer volume of dead skin removed while using this foot peel. But this one works over the course of several days, so a lot of reviewers shared the story of their progress from day one to day eight. "While I'm only in day two of peeling, I'm blown away. I have massive sheets of skin dangling from my feet," said one satisfied customer. Other reviewers reported being pleasantly grossed out by the results of this peel "This gets ugly. Real ugly, and you won't believe how much you love the nasty sheets of skin falling off your feet." And many who had previously tried Baby Foot or similar more expensive products said that this works better for less money. "I've used BabySoft foot peel in the past and the brand at Target. They've both outpriced themselves — anywhere from $20 to $35 for one! I found this brand and I think it is so much better."
Best corn and callus remover
ToullGo Corn and Callus Remover Cushions
Over and over again, reviewers exclaimed "It works!" with the caveat that this product, while the best at its job, takes several applications to fully remove the most stubborn corns. "This product did what others failed to do. I won't ever use anything else. After about three days of application, I was fresh out of the shower about to reapply when I saw it wasn't necessary — the corns were all ready to be peeled off." said one user who was excited to show off her summer feet. Another happy and corn-less reviewer call this product a magical medicine. "This is really a magical medicine. My corns are cured with a bottle. I thought it would be too painful to use a laser so I bought this and tried it. I didn't expect it to work so well." And another reviewer prefers these to Dr. Scholl's, saying "I'd tried several times with Dr. Scholl's products which never killed my corns completely. It would shrink, then return. This stuff did the trick."
Best callus shaver tool
ZIZZON Foot Care Pedicure Callus Shaver
Dozens of reviewers describe this product as "well made" and "high quality." "I bought this for a friend who doesn't get pedicures and I was blown away by how beautiful it is and the quality is amazing," said one woman, cementing it as a great gift. And many reviewers found that this callus shaver did as good a job a medical procedure. "I'm a chef and I had to leave a busy service and go to the hospital. That's how bad it got. The hospital sent me to a foot doctor who tried to charge me $150 for the first procedure. I asked him what he was going to do. After he explained the process of shaving it down I went to Amazon and found the exact same tool he described. FOR ONLY $10. I cleaned my foot and in less than five minutes, no more callus. It has not returned yet." And this reviewer was so impressed he wanted to give it an exemplary rating: "If I could leave 10 stars I would. This thing is AH-MAZING. I've always had dry feet. Pretty much as long as I can remember. After one use my feet are completely different. Soft and dare I say normal looking. You can't see dry skin or white skin like you used to. My heels don't have cracks anymore. It's just amazing. This got more skin off than anything I've ever tried ever. I wish I had taken a before picture because it's truly amazing."
The Strategist is designed to surface the most useful, expert recommendations for things to buy across the vast e-commerce landscape. Some of our latest conquests include the best acne treatments, rolling luggage, pillows for side sleepers, natural anxiety remedies, and bath towels. We update links when possible, but note that deals can expire and all prices are subject to change.