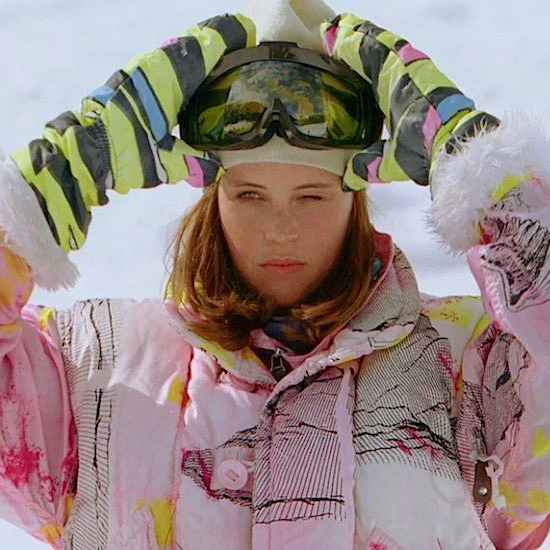 Here at the Strategist, we like to think of ourselves as crazy (in the good way) about the stuff we buy, but as much as we'd like to, we can't try everything. Which is why we have People's Choice, in which we find the best-reviewed (that's four-to-five-star reviews and lots of 'em) products and single out the most convincing. While we've written about the best ski jackets, the best ski gear, and the best balaclavas before, we've gone deep here on the best ski goggles that you can find on Amazon. (Note that reviews have been edited for length and clarity.)
Best Overall Ski Goggles
OutdoorMaster OTG Ski Goggles
"I am so impressed by these goggles! I just went skiing in Vermont on one of the coldest days of the year and my friends — who all had Oakley or other more expensive goggles — had problems with extreme fogging or even icing over of their goggles. Mine were crystal clear the whole time and not foggy at all! Also I was worried about the blue reflective lens casting a weird blue color over everything but the color from the inside is pretty much no different from the real world! Recommended to my friends and would 100% recommend to anyone looking for a good deal. Also they look super cool which is an added bonus!"
Best Ski Goggles with Interchangeable Lenses
OutdoorMaster Ski Goggles PRO
"MAJOR STYLE POINTS. Every time I wear these goggles I am drenched with compliments, both on and off the slopes, the most complimentary of which came from the awesome ski gear staff in the city ski shop that I often go to. A good chunk of the staff all came over to compliment, ask about, and check out my goggles. They tested them and they were impressed with the quality and make of them, particularly how strong the magnet is and how large and stylish and fully spherical the lens is. As if thats not enough, people cant stop telling me how cool I look while I'm on the mountain. That I look so pro like I've been skiing for years :-) These goggles get so much love! Boy, are these worth every dollar in terms of style."
Zionor X4 Snow Goggles
"These goggles are perfect for pretty much anything. I have been skiing and snowboarding for a full week and did not have any problems with them. I encountered pretty much any kind of weather (sunny, partly cloudy, cloudy, foggy, dark after sunset) and had fantastic visibility using the blue lens and the additionally bought yellow one for low light visibility (I recommend purchasing one of these for cloudy and dark lightning conditions).
The lens can be changed in just a few seconds, which I loved. The strap is very elastic and resistant, it fit my oversized helmet quite well. The felt quite comfortable while wearing and I actually did not take them off all day despite the for lunch break when I was inside. I did not have any issues with fogging."
WildHorn Outfitters Roca Ski Goggles
"I took my new Roca goggles out for a spin this Saturday and Sunday. Saturday was a mostly dry, sunny, bluebird day and Sunday was a cold, wet powder day so I was able to wear in all conditions. Got a lot of compliments on them! Strap was a little difficult for me to tighten/loosen while the goggles were on my helmet. I am used to having goggles that clip in the back so you just adjust them once then snap them on and off but I actually like that these don't have the plastic snap pieces in the back. Could see clearly, wide field of vision. Felt a little air at times but not so much that it bothered my eyes. I actually think the air was nice because they hardly fogged up at all! Would definitely say good ventilation. The only thing I noticed that maybe could be fixed on later models would be the type of foam used. After using mine one day the foam was sort of permanently indented near the edges where it must touch the helmet but that didn't seem to affect comfort or function at all. Overall 5 stars, would recommend and buy again!
COPOZZ G1 Ski Goggles
"I received my COPOZZ Magnetic Ski Goggles and they are really great. The convenience to go from full sun to shade makes them very flexible. By taking off the magnetic lens, you can quickly go from sun to yellow in less than a second. No more fumbling with pulling off the lens frames to try to swap lenses (or carrying two sets of goggles).
I really like the rubberization on the inside of the band so they do not slip off my helmet. This is an excellent product and I would highly recommend them. Also, they are a great value for the price."
Best Ski Goggles with Dual Lenses
Zionor Lagopus Ski Goggles
"These are cheap in price yes, but they do what they're supposed to. I have expensive pairs as well that are obviously better quality but I keep these as a backup pair and for what I paid versus how they're used and how they serve me, they're great. Had zero issues with fogging up or wind getting inside. Visibility was excellent and they did their job when it came to sun and ice glare. They look a little different from the online photo but they're still great nonetheless. Will keep these as backups to my primary goggles!"
Bolle Mojo Snow Goggles
"These goggles are great just make sure you get the right kind!!! It doesn't tell you when you buy it but when it comes in the box, the box reads different numbers corresponding with what the goggles are best used for. These numbers are from 0-2. 0 being at night, and 2 being in the day. These numbers are important because sun reflects of the snow so the number 2 is the best for day. As for night the sun does not so 0 would be the best. The color Vermillon is a 2, the Lemon is a 1 and the Clear is a 0. These goggles are great but it doesnt tell you so hope you find this helpful."
Best Ski Goggles with Polarized Lenses
Zionor X Ski Snowboard Snow Goggles
"For the price you get what you pay for. These are awesome looking goggles that get the job done. But there are definitely some drawbacks to be aware of before buying.
Pros: Look awesome. Big and provide a wide field of view when wearing them. Flexible and durable frame.Removable strap if any need arrises to change it or whatever. Relatively cheap.
Cons: Anti-fog layer on the inside is VERY delicate. And the lens is difficult to remove. I got these initially planning on swapping the lens for night skiing but it's not realistic because it's so difficult to remove the lens. I would highly recommend the magnetic lens changing model of goggles offered by Zionir if you plan on swapping them out on the mountain.
Overall these are great goggle for the price!!"
Best Ski Goggles with UV Protection
Zionor XA Ski Snowboard
"I didn't want to prematurely review these goggles the night I got them even though they looked super sick for less than $50. Now that I've had a chance to use the goggles 5 times this season (2 days at Mammoth & 3 at Bear Mountain in California — one of which was actually snowing). I can attest they are must buy if you are looking for nice goggles without forking up a ton of money. They haven't fogged up yet and the tint is perfect for bright sunny days. I also got 2 other lenses the RevoRed & RevoBlue which were better for the overcast/darker days. I do have a pretty big head and I wear and XL helmet and these still fit with extra slack. The inside of the headband and a gel-like liner that helps it stay in place against your helmet or beanie. Overall super solid goggles for a great price!"
Best Ski Goggles That Fit Over Prescription Glasses
JULI Ski Goggles
"These goggles are fantastic. I purchased them because they fit all three of my needs:
1) Style. I personally wanted a frameless style goggle — and not only do these look great but they also do an amazing job. I went with the Black lens and also purchased the 25.4 % VLT lens as a backup. Both look great and neither fog up at all.
2) Size/Fit. I needed a pair of goggles that fit over my glasses, and these are perfect. They are snug enough that they keep my glasses in place, but not too tight where they are pushing the glasses up against my head or face.
3) Price. These goggles are extremely cost-efficient and are just as good as some of the more popular, name brand goggles on the market. If you are a beginner or are looking for a quality product for a great price, you can't go wrong with these goggles."
Best Ski Goggles for Kids
COPOZZ Kids Ski Goggles
"We bought one pair of these goggles to try out for my kids (we have 4). My daughter thinks they are great. Much more comfortable than the old goggles she had and with a much better field of view. The padding and strap are very comfortable. They look nice and are very easy to adjust. As they tell you in the title, these are kids goggles. They will not fit my 13 year old son, who has a fairly large head. They also are a bit wide for my 5 year old who has a narrow face. They fit great for my daughter who is 11 and my 8 year old son. We will be buying another pair for him, and maybe trying the COPOZZ adult goggles for my oldest. These are a very nice goggle for the price, though."
The Strategist is designed to surface the most useful, expert recommendations for things to buy across the vast e-commerce landscape. Some of our latest conquests include the best acne treatments, rolling luggage, pillows for side sleepers, natural anxiety remedies, and bath towels. We update links when possible, but note that deals can expire and all prices are subject to change.
Every editorial product is independently selected. If you buy something through our links, New York may earn an affiliate commission.