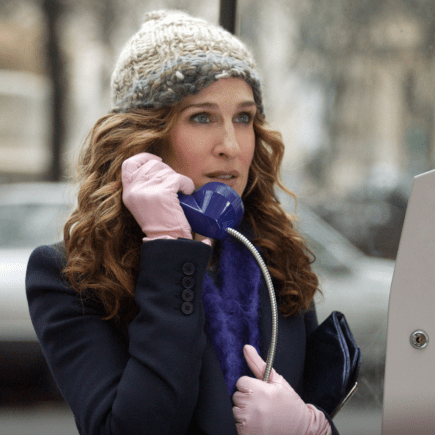 Here at the Strategist, we like to think of ourselves as crazy (in the good way) about the stuff we buy, but as much as we'd like to, we can't try everything. Which is why we have People's Choice, in which we find the best-reviewed products and single out the most convincing ones. (You can learn more about our rating system and how we pick each item here.)
And while we've written about lots of winter gear before — including earmuffs, winter boots for women, and winter hats for women — here, we've rounded up the best winter gloves and mittens for women, as praised by the most enthusiastic reviewers on Amazon.
Best-rated gloves for women
OZERO Winter Gloves
These Ozero gloves are warm enough for freezing temperatures but reviewers appreciate that they still have a sleeker look than other cold-weather gloves. One calls them "so soothingly warm" and describes them as "very well made, classy, very thick and warm, but not bulky or restricting. I can drive, and pick up things with these gloves." Another appreciates that these "have a nice suede palm and fingers so you can send a text that you'll be late, and then scrape the ice off the windshield." One mom also bought these for her daughter to take to college in Wisconsin, reporting back, "She told me the only time her hands got cold was once when she was bicycling to class during the winter. Crazy, right? When the Siberian Express comes blasting down the great plains you better be wearing a good pair of gloves like these on your paws." And a fourth reviewer says they might not be the best "if you live near or within the Arctic Circle or Siberia. BUT, for the rest of us that live in the temperate zones and deal with normal cold weather and work outside, these gloves are EXCELLENT."
Best-rated (less expensive) gloves for women
Knolee Women's Screen Gloves
Lots of reviewers were impressed that they could, in fact, use their smartphones while wearing these gloves. One reviewer purchased high-end touchscreen gloves from another company, but the feature didn't work. Convinced that none would, she purchased these "because the style was nicer, so even if the finger pads didn't work, I would keep them anyways." She continues, "It was a nice surprise to find out the finger pads work well." Another reviewer purchased them for the look, writing, "These gloves are sooooo cute. They are really lightweight, soft, keep your hands nice and warm and extremely stylish." She also points out that the fingers look slim in the photos, but the "fabric is stretchy." A third reviewer also mentions how useful the slim style is, writing, " The gloves are warm but not too thick so I can grab stuff out of my small purse without dropping it because I can't feel the items."
And now for some micro-picks for every type of women's winter gloves you might be looking for.
Best running gloves for women
TrailHeads Women's Power Stretch Touchscreen Running Gloves
These lighter glove keeps hands warm but don't weigh them down, which is why they're appreciated by many runners. "These gloves keep my hands very warm on my early morning runs. The fabric is thicker than my other running gloves with soft fleece inside. So far these are the most comfortable and warm running gloves I have owned," one reviewer writes. She also mentions one of these gloves' unexpected but delightful decorative touches: "The palms have small decorative snowflakes that are made of a nonslip material which keeps my phone from slipping out of my hand." Another mentions that though these gloves are "definitely not meant for extreme colds or anything," they're "fantastic" for hikes. She explains, "They are very soft and fit snugly. It has a good amount of stretch, so they hug my fingers better than most gloves but still provide better warmth than a standard knit glove." And a third reviewer "hates cold hands on a run" and writes, "These are soft on the inside, and my hands didn't get overly sweaty. I've worn them on three runs, between 30 and 50 degrees Fahrenheit outside. I like that I can turn the cuffs up to cool off my wrists and keep my Fitbit in view."
Best insulated winter gloves for women
Carhartt Women's Quilts Insulated Glove With Waterproof Wicking Insert
"These suckers keep my fingers and hands as warm as being wrapped in a wool blanket," writes one reviewer who lives "in the brutal Northeast." She adds, "These gloves have worked like a charm and kept my hands nice and toasty even while outside cleaning snow and such off the cars." One Midwesterner also knows a thing or two about the brutal cold and writes, "These gloves give me LIFE. The midwest winter can't get to me with these." Another reviewer used them during a winter "icepocalypse" and says, "They felt like little personal heaters." She adds that "they are a little bulky, but while I'm out in freezing weather, I'm not trying to do anything but walk fast to get from point A to point B, so the bulk is a non-issue for me."
Best ski and snowboard gloves for women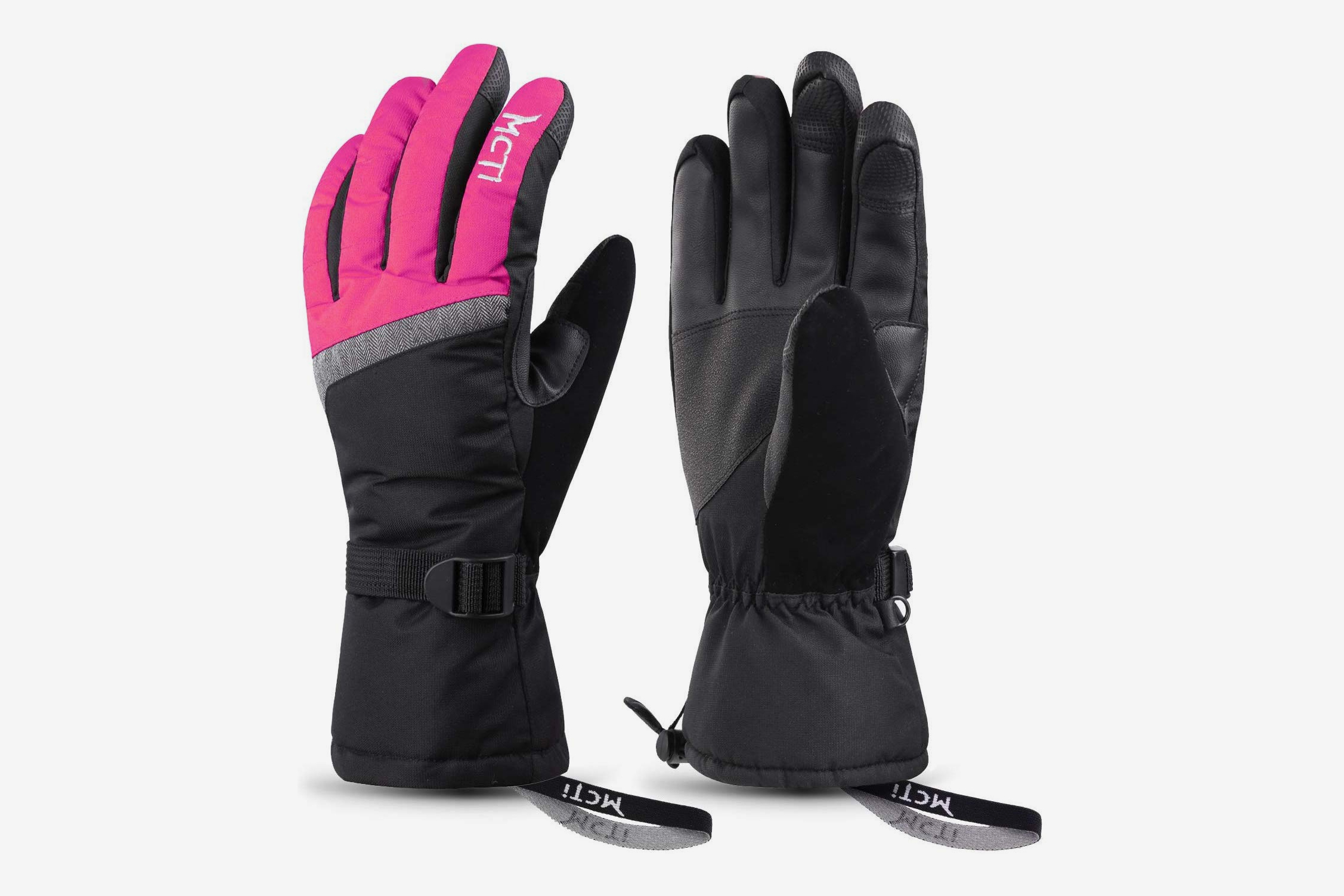 MCTi Ski Gloves
Lots of avid skiers and snowboarders recommend these gloves for the slopes. "My hands were not cold at cold after skiing for four hours in 10 degree weather," writes one reviewer who notes that these gloves come with a handy strap for their ski poles. Another calls them "both waterproof and breathable" and says they are now her "cold weather, multiple condition glove" that's ready for snow, ice, or just plain cold. One writes that they "are on the bulky side," but they add, "That's perfect for me, I just wanted to be warm and I wanted something that wouldn't fall apart. These are the ones." And many more mention the touchscreen function. "Let me start by saying I am writing this review in the Amazon app WHILE WEARING THE GLOVES. I use my phone constantly and I wanted to be able to continue to do so while staying warm on the slopes," one reviewer writes, adding, "Is it taking longer than normal? Yes, but I'm ok with it."
Best leather gloves for women
Fratelli Orsini Everyday Women's Italian Cashmere Lined Leather Gloves
Over a dozen reviewers describe these leather gloves as "soft as butter." One says they're "well sewn, well sized, fantastically vivid color, and the leather is so buttery soft, you could imagine sleeping on sheets made of it." She also adds that the "cashmere lining makes them plenty warm on a cold winter day." Another reviewer also appreciates the cashmere lining, saying the lining is bulky-feeling at first because it's so thick, but "after you wear them a few times, the lining settles in and conforms to your hand's shape. I find them quite warm, though they are not for making snowballs." One more agrees that they were "slightly snug" at first, but they eventually adjusted. They add that these gloves "cover the area above the wrist that is often exposing skin in shorter gloves. They are surprisingly warm for a leather glove, likely due to the cashmere lining."
Best Thinsulate-lined gloves for women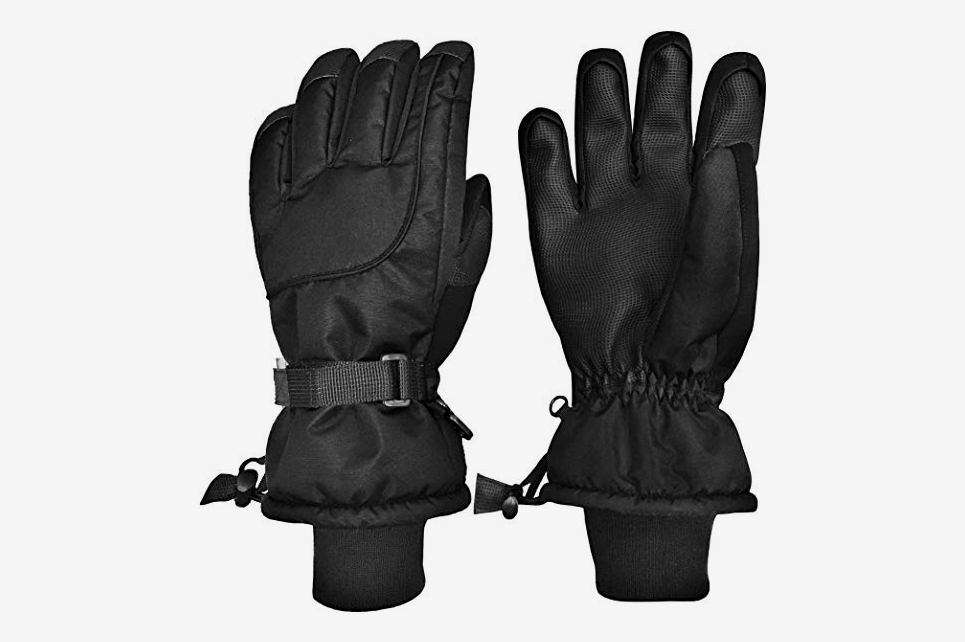 N'Ice Caps Men's and Women's 100 Gram Thinsulate Waterproof Ski Mittens and Gloves
"Warm is the word! They are so warm, while driving the car, I had to remove them because my hands were sweating," writes one reviewer. "Because of the Thinsulate, I'm using them for all the basic snow fun or shoveling with no problems. I love everything about the gloves: the warmth, the fit, etc.," says another. One more wore these out skiing in "zero to four degree Celsius weather," reporting back, "My hands stayed warm. Sometimes they were actually hot." And one more reviewer, who calls them "very warm and definitely waterproof," writes, "I used them for about five hours clearing ice and snow from our roof and gutters and they kept my hands warm and dry. The upper sleeve fabric did get wet and obviously isn't waterproof, but the important parts (my hands) stayed perfectly dry and toasty."
Best knit mittens for women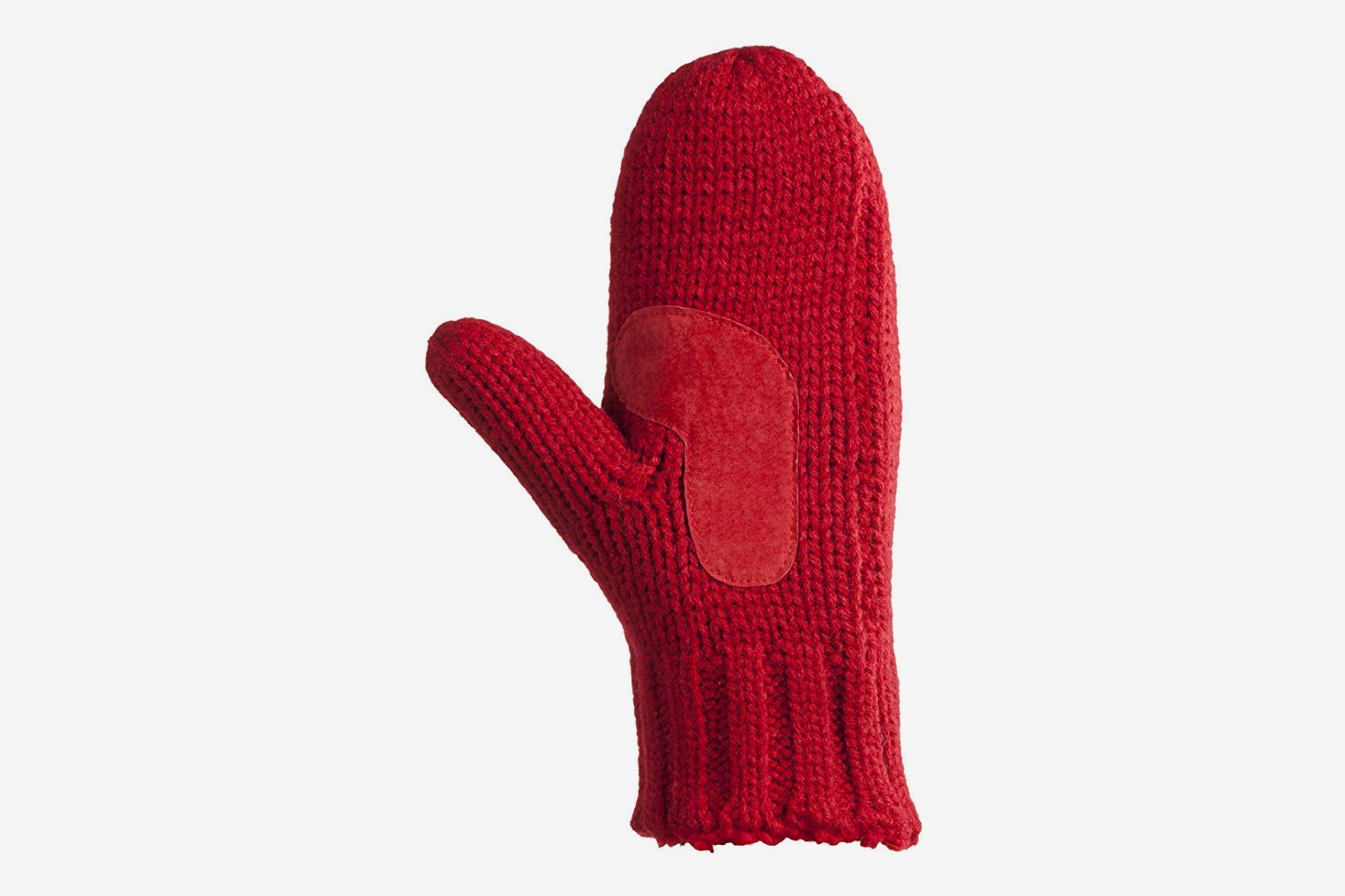 isotoner Women's Chunky Cable Knit Cold Weather Mittens with Warm, Soft Lining
"It's been a crap shoot with these gloves and mittens, they are never warm enough," writes one reviewer who lives up north with "a lot of snow, freezing temps, and a lot of wind." But she writes, "These tested 100% through all. My hands are no longer going numb from a very cold steering wheel. I have a couple of pairs now for back up." She warns, "They do pill, but it's a knitted product and supposed to expect that." One more calls these "the most cuddly, thickest, most warm mittens ever," claiming that her "hands actually sweat in these mittens." Another who owns two pairs specifically wanted a cable-knit style and describes these as "so warm, soft and cozy. These mittens are great when the temperature gets to the single digits. The Sherpa lining keeps your hands warm in the bitter cold when other mittens/gloves do not." And one more reviewer just appreciates the simplicity: "They are the classic knitted mitten with nice fuzzy lining. There is just enough grip to them to feel secure driving, but not so much to take away from the mitten itself."
Best insulated mittens for women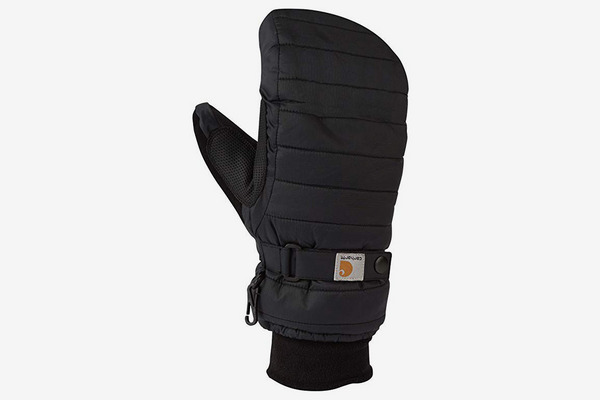 Carhartt Women's Quilts Insulated Breathable Mitt with Waterproof Wicking Insert
Reviewers seem to live in and travel to some extremely cold places, like Alaska, Russia, the Midwest, and upstate New York, to name a few. Despite the bitter-cold weather they experience, many reviewers say these gloves protect their hands from the harsh cold. "Holy warm hands, Batman! Wisconsin winters can be bitter, but this year I'll be ready." One more says, "This is, no kidding, my favorite and best purchase I've made since moving to Alaska two years ago," adding, "They're super soft on the inside and super warm. The coldest I've experienced is -26, and these mittens far surpass any other gloves/mittens I've tried." Another says she just accepted that her fingers will "always freeze in gloves, no matter the kind of quality," but after purchasing these mittens, she writes, "These mittens actually work. I definitely did NOT expect for these things to keep my hands so warm that I occasionally needed to remove them because my hands were getting sweaty, haha. I'm not complaining. Having toasty warm hands in the 20-40 degree weather was delightful and allowed me to enjoy the outdoors so much more."
Best leather mittens with finger liners
Pratt and Hart Women's Winter Deerskin Leather Mittens with Finger Liners
A surprising feature on these leather mittens are the finger liners, making them warmer than most other mittens. "For years, I had a pair of gloves-inside-mittens, what I called 'Glittens.' They were smooth, fine leather mittens on the outside and microfiber gloves on the inside," writes one reviewer who lost them recently. They went on a search for a new pair and purchased these, writing, "They are warm and wonderful, even in bitter cold and for long periods of time. Why others haven't discovered these, I don't know. They're good for walking, good for driving, good for shoveling snow, good for just about everything, except using a smartphone." Another reviewer prefers "leather (and lined) gloves," but recently, her "winters are so cold and humid that my fingers end up like icicles." She says that these "mittens with individual finger slots are wonderful." Some say the leather is stiff upon purchase, but one customer sees that as a positive: "The leather has some grip to it so that you can hold onto things more easily unlike with knitted mittens."
Best fleece-lined mittens for women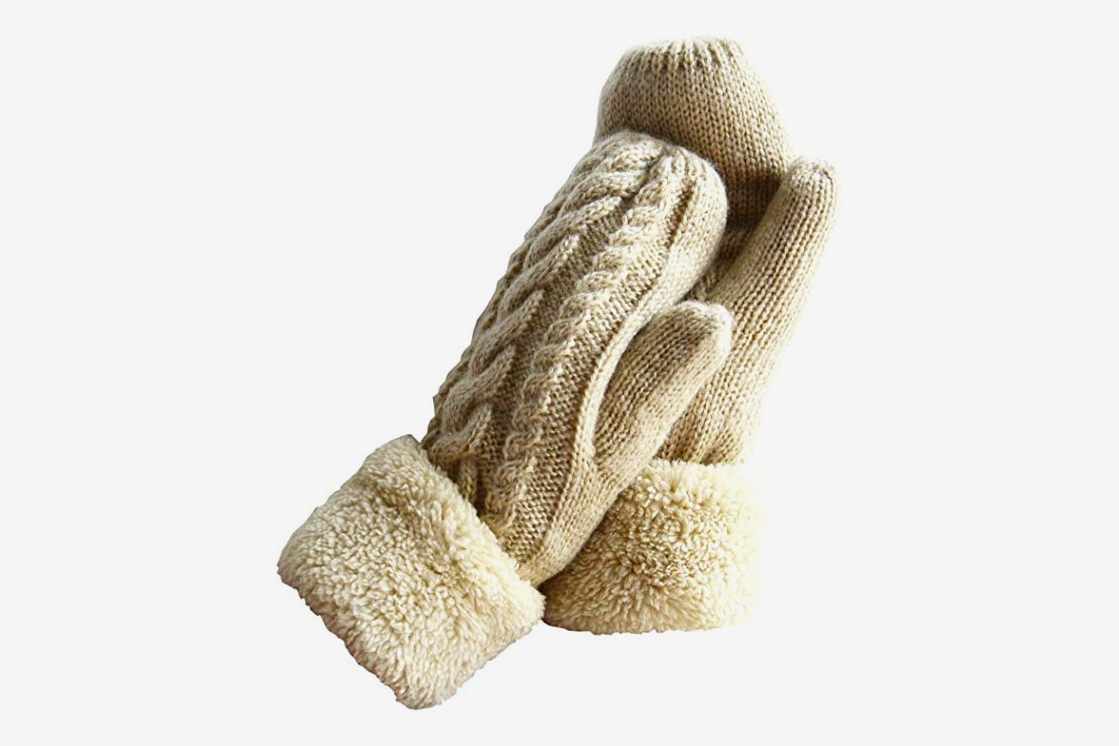 Whiteleopard Women's Winter Gloves
"These are the softest things I have ever touched. The inside is like a cloud," writes one reviewer of these fleece-lined wool gloves. One New Hampshire resident already gifted a couple pairs of these mittens but kept one pair for herself, writing, "The fleece lining coupled with the wool make these a toasty treat for my hands." Another thinks "the cable knit makes them so cute," but the real perk is the lining, which she says "is just soft and cozy." She admits she originally questioned the quality, but writes, "The lining inside isn't itchy or clumped together at all. I can wear them with anything at all, even going somewhere dressed nicely."
Best Thinsulate-lined mittens for women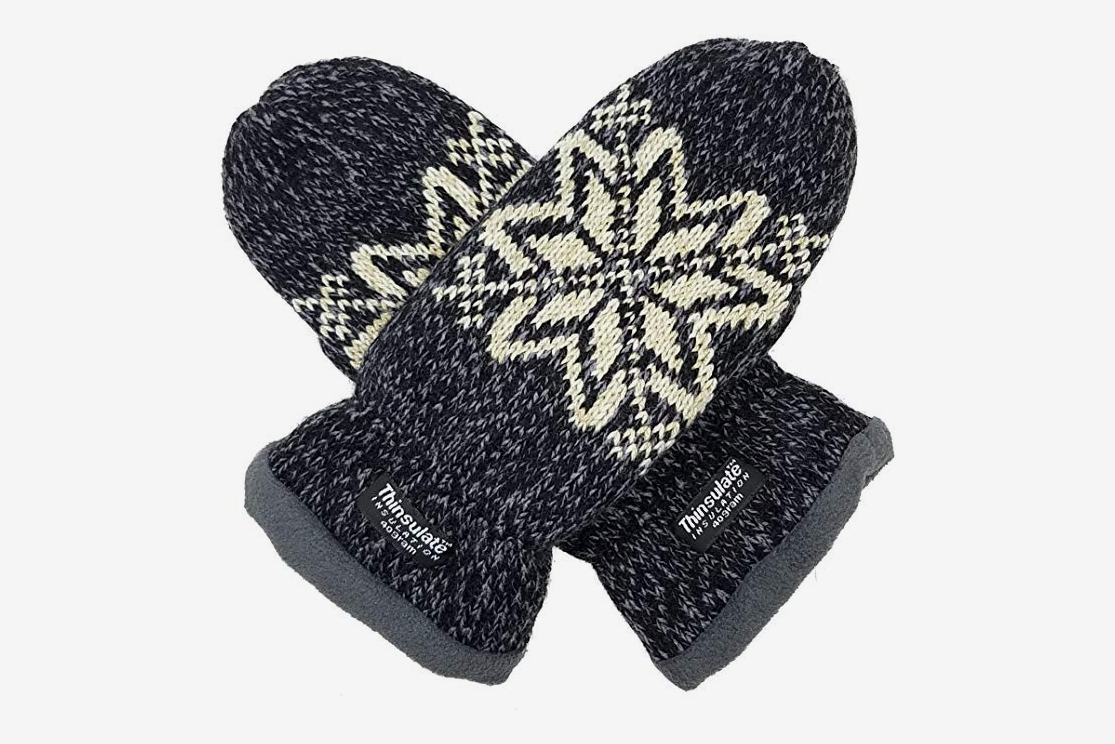 Bruceriver Women Snowflake Knit Mittens with Warm Thinsulate Fleece Lining
The main appeal of these knit mittens is the Thinsulate lining, which customers say made their hands dramatically warmers. "The Thinsulate keeps the cold away," writes one reviewer who says her "hands are always so cold that keeping them warm is definitely a challenge." She adds that she "wore them today in 35 degree weather with a brisk wind" and her hands were comfortable the entire time. One more reviewer spends a fair amount of time outdoors during the winter, writing, "They have been very helpful while hiking during the recent "Arctic-like" weather in my area. The fit is perfect and they are wonderfully warm. They look great too as an added bonus." A Vermont resident writes, "Beautiful mittens with Thinsulate/fleece lining, what more need I say?"
Best Thinsulate-lined convertible mittens for women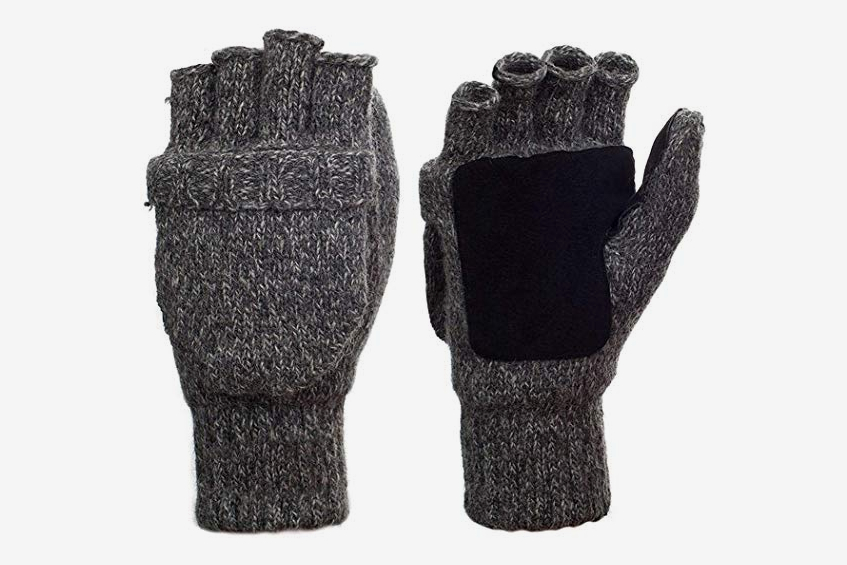 Metog Suede Thinsulate Thermal Insulation Mittens
The Thinsulate lining in these mittens also stood out to reviewers, but reviewers appreciate that these are actually convertible. Customers liked having the option to turn their mittens easily into gloves for easy phone access or grip. "Thinsulate is the best insulator and coupled with wool, the combination is unbeatable," writes one reviewer, who adds, " The concept of the 'quick change' from a glove to fingerless mittens is excellently designed and the product is very functional." Another also loves these gloves because they "are so, so warm." She updated her review two months later to write, "I am the type of person that needs my fingers, and no matter how cold it gets, I will take off my gloves because I must use my fingers to function. With this pair, they allow me to take off the little flap down and I'm still warm, then I whip the flap down and over the frosty fingers and I am in heaven."
Best lightweight convertible mittens for women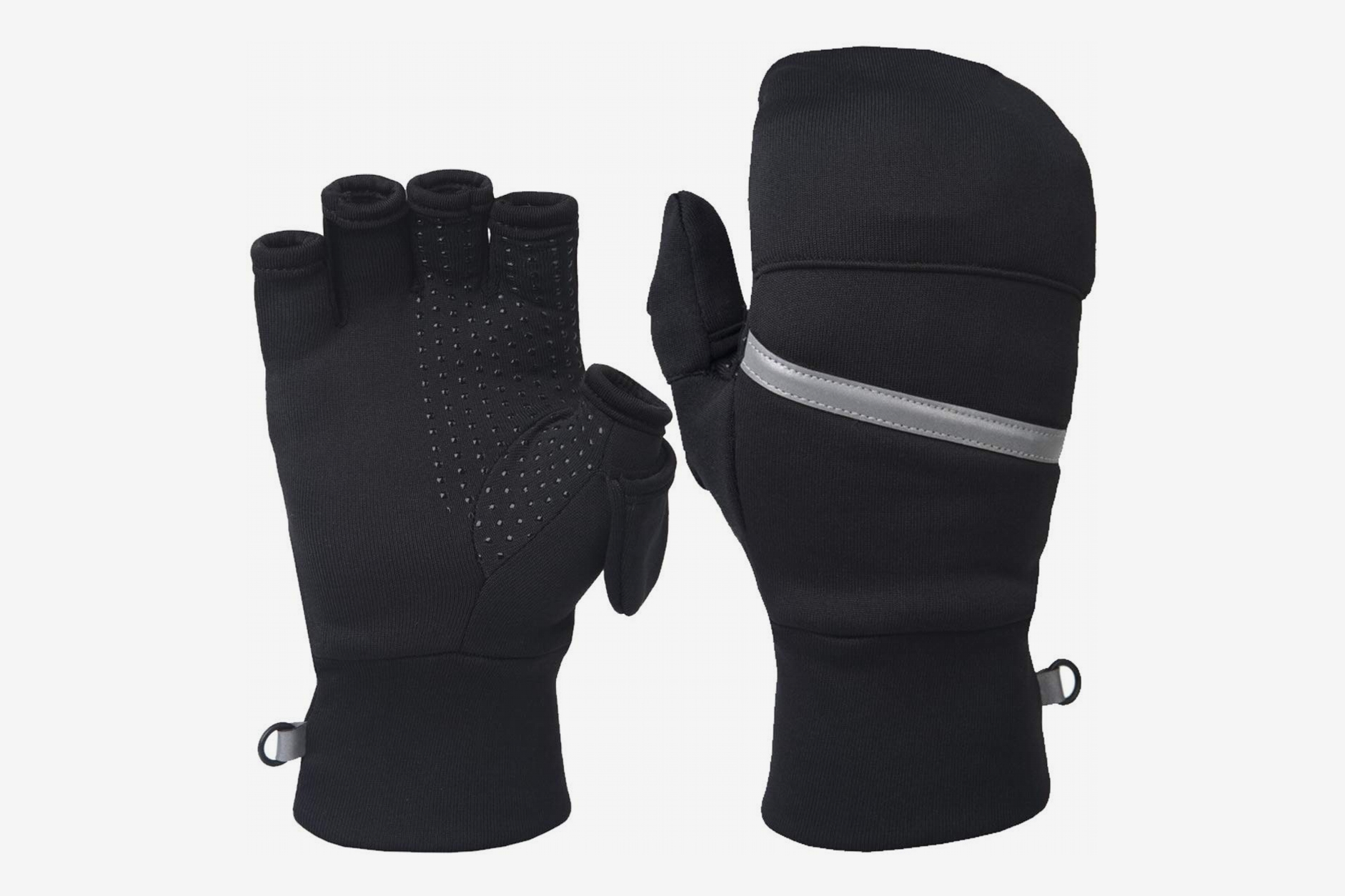 TrailHeads Power Stretch Convertible Mittens
Reviewers appreciate that these mittens are made from a lightweight material instead of a heavy wool. One New England resident says, "These are not my warmest, but they're the warmest ones that I can actually do things while wearing." She follows up to say, "They're light enough that I can wear them in the fall without it feeling like overkill, but still warm enough that I can wear them throughout the winter." And many more feel the same. These aren't the warmest winter gloves, but they appreciate the dexterity they have while wearing them. Over a dozen outdoor photographers say these gloves are helpful. One photographer explains that "mittens are much warmer than gloves and bare fingers are better than gloves for operating fine equipment," adding, "Here we have the best of both worlds, and switching takes about one second." Another photographer agrees, these are particularly easy to use, writing, "These are the best I've tried. Best of all, the material is soft and flexible enough to easily allow you to just poke your index finger out, or even to press the camera shutter button with the mitten up."