Real Housewife of Atlanta Showing at Fashion Week?
We hope it's just a threat.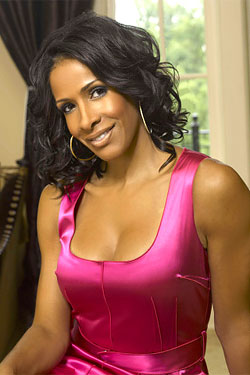 Sheree from the Real Housewives of Atlanta will reportedly show her fashion line at New York Fashion Week next month. We can't believe we just wrote that, but Page Six reports she has completed her line, "She by Sheree," and plans to subject us all to it. We find it hard to believe she managed to finish it, considering that, on the show, ex-Project Runway contestant Michael Knight came on to point out all her mistakes and she looked as amateur as we imagine Olivia Palermo would lifting a finger. There's no word yet on when or where this collection will walk or, for that matter, who actually designed it, but Sheree's not short of cash to put on a show. She's taking her ex-husband, former New York Giant Bob Whitfield, back to court because she's not satisfied with the $1 million she got in the divorce settlement. You know things are bad when designers like Betsey Johnson and Vera Wang are dropping out of the tents and a Real Housewife is showing.
SHE'S JUST PEACHY [NYP]