Critics Unsure About Marc by Marc and Derek Lam, Love Badgley
They're divided over Marc by Marc but generally agree on Lam and Badgley.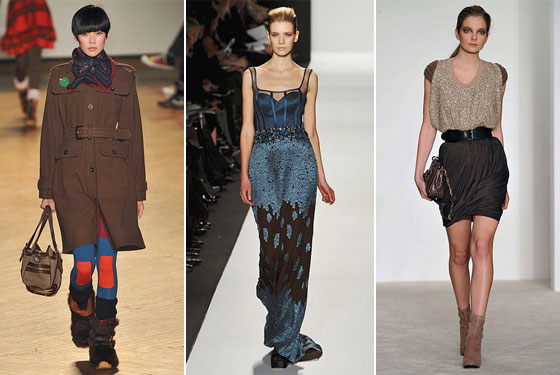 Only one more day to go and the critics persevere: They're divided over Marc by Marc Jacobs, praise Badgley Mischka's drama without the bling, and find Derek Lam's collection safe but underwhelming.
Marc by Marc Jacobs
Marc Jacobs showed a "mad mix" of hiking boots, woolly knits, floppy hats, and plaids that divided critics. Despite being reminiscent of "Annie Hall threads," WWD felt that this was one of the secondary label's more "grown-up and pulled-together outings." British Vogue declared "this outing was far sweeter in feeling than Monday night's show," and Eric Wilson of the Times called it "one of his liveliest shows in a while." A few critics disagreed, notably Suzy Menkes of the IHT, who said Jacobs's second showing "looked like more of the same — but with all the passion spent." Not that it wasn't fun, tempered Style.com, but "his models looked more like junior mountaineers than they did club-hoppers."