Chanel Iman and Rosario Dawson Look Great Confabbing
What did Rosario Dawson say to Chanel Iman? We have a thought.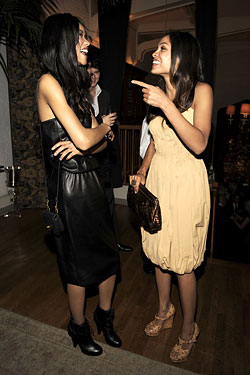 "No you're prettier!" That's what we imagine Rosario Dawson said to Chanel Iman last night at the Bottega Veneta dinner hosted by Julianne Moore. What do you think of their Bottega dresses?