Fans Ravenous for Liam Gallagher's Boring Clothing Line
Over 10,000 people tried to buy his plain T-shirts and scarves online this morning.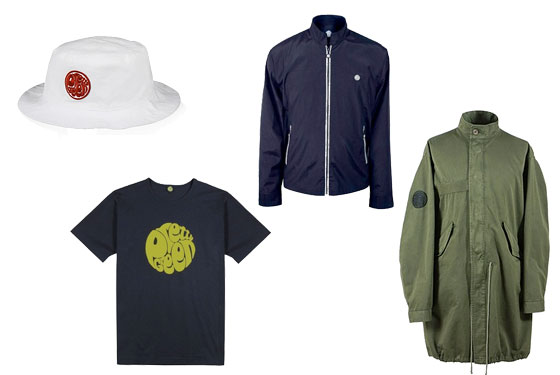 Over 10,000 people tried to buy Oasis lead singer Liam Gallagher's clothing line when it launched online this morning, causing the site to crash. Indeed, Gallagher's been teasing the line for months with online videos of rather impressive production values. In March he put up the first grainy black-and-white video, in which he explains that he decided to do the line, called Pretty Green, because he can't find any clothes he wants to wear. He said he planned to "fucking get rid of" the skinny look. And finally, three months later, Liam has posted a new video! And his clothes are finally available for purchase online to registered users!
First we watched Liam's new video, which was just as earnest as his last, and then we looked at the clothes. Plain T-shirts, plain jackets, plain scarves, plain jersey polos, plain crew-neck knit sweaters, and a parka, all with the "Pretty Green" logo. So these are the clothes Liam had to make for himself because he couldn't find them anywhere else. These garments express his passion for clothes. These represent the groundbreaking, non-skinny aesthetic he promised the world. They're more anticlimactic than Christina Aguilera's last new single.
"I'm not doing it to make money," Liam says in the new video. "I'm doing it 'cause I'm into clothes." And later, when he's trying on a T-shirt under a blazer not by Pretty Green: "It's fucking blowing my mind. I can't wait for everyone to see it. And obviously, buy it you fuckers."
Pretty Green
Liam's Pretty Green [Dazed Digital]
Earlier: Liam Gallagher Is Launching a Very Serious, Non-Skinny Clothing Line