Best Bet: Burned Books
Tattoo artist Scott Campbell designed a line of laser-cut books.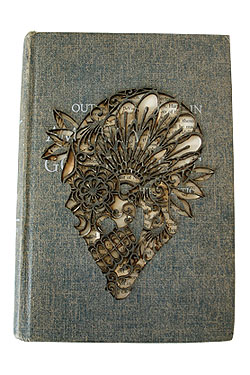 Brooklyn-based artist Scott Campbell is better known for his intricate, sought-after tattoos than for his home décor. But these laser-cut books blur the line between the two. Campbell burns vintage hardcovers (the titles vary) with the image of an elaborate skull or flowering rose, both common themes in his tattoo art. The result is an exotic accent for your coffee table or bookshelf — one that, for once, you won't mind having judged by its cover.
Laser-Cut Calavera Burn Book, $150 at the Future Perfect or online.