Fight Germs With These Hand Sanitizers
That's right, we're sounding a lot like our moms, but clean hands mean fewer colds and flus.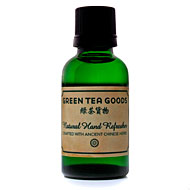 We're not trying to promote mass hysteria, but bottom line: It's flu season. Fortunately, hand sanitizers are being installed in various office buildings (ours being one of them). Of course they're not available in the subways, where most of us feel contaminated after touching that grimy pole. Here, six germ fighters to help fend off winter colds.