Reader Look Book: Marc Jacobs Cutout Wedges
Submit your picture to our Reader Look Book.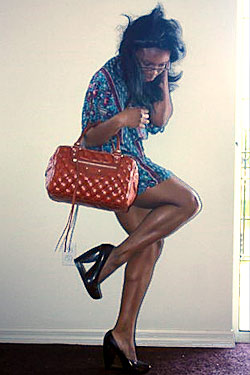 Cut reader The Queen of Hearts reminds us of one of our favorite "It" shoes from a few seasons back. She posted a photo to our Reader Look Book of herself wearing the Marc Jacobs cutout wedges, along with a floral top and quilted red bag. Show us your "It" shoes by uploading your own photo to our Reader Look Book.
src="http://photos.nymag.com/embed/player/5D1V3608HRRC95WP" width="551" height="153" frameborder="0" marginheight="0" marginwidth="0" scrolling="no" allowtransparency="true">

Need more explicit instruction on how to use the tool? Go here.