Delphine Chaneac Goes From Creepy Sci-fi Being to Fussy Red-Carpet Star
Doesn't she look different without a tail?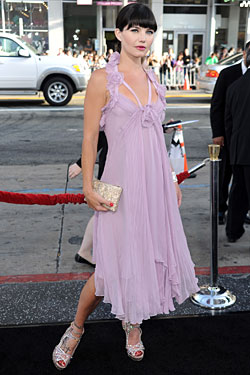 Delphine Chaneac, star of the scary movie Splice, wore a fluttery lavender halter dress and accented it with bedazzled platform sandals while attending the premiere last night.
Do you like the length on her?