Best Bet: Droog's Sticky Lamps
These bold lights are ideal for transient, design-savvy New Yorkers.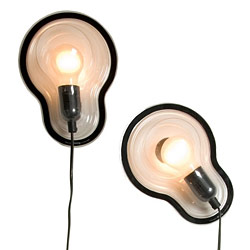 For inevitably transient New Yorkers, home décor needs to be both streamlined and sturdy. These lamps are the perfect lighting option for the young and the rootless: small and lightweight; mounted, for making the most of cramped spaces; and temporary, so you won't have to worry about spackle when you take them down. Their bold outlines punch up any room, whether it's in your old railroad two-bedroom or your new one-bedroom upgrade.
Droog Sticky Lamp, $47 at OLighting (40 Walker St., nr. Church St.; 212-485-6190 ) or online.