Irina Shayk Is Actually Wearing Clothes on the Cover of Spanish Elle
We can actually focus on her face.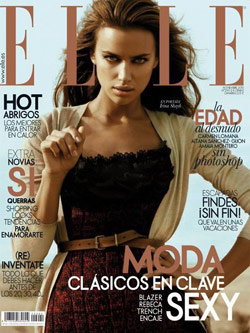 Russian model Irina Shayk, known for being Christiano Ronaldo's girlfriend and looking creepily flawless in un-photoshopped bikini photos, is actually quite covered up on the November cover of Elle Spain. We almost don't recognize her with so many clothes on — but now that we're able to focus on her face, she looks very pretty.